The following is a press release from Aceteus Group, their statements, thoughts, and opinions are their own.
Acteus Group Announces The Donation Of Masks & Aid To The Underprivileged In Thailand, Through Their Acteus Smiles Program
Photography Credits: Ploy Phutpheng
For more than a year, COVID-19 has continued to impact us globally and locally. In Thailand, there are many areas where a large number of people desperately need a helping hand – whether financially or otherwise.
As COVID-19 cases and deaths hit new records, rising tolls are starting to cause a crisis in the kingdom. No places are getting hit harder than Bangkok's slums and densely populated areas.
Prasit Watanapa, dean of Siriraj Hospital's facility of medicine, said during the daily briefing of the Center for COVID-19 Situation Administration (CCSA), "…we are moving towards the real crisis stage."
To help prevent the spread, Dr. Prasit continues to urge people to wear face masks, wash hands and abide by government control recommendations.
How do people provide themselves with those necessary items, so they can follow Dr. Prasit's recommendations? One way is from foreign donations, through local, charitable organizations. This how international companies based in Thailand are finding ways to do their part to lend a helping hand and contribute to the fight against COVID-19.
Today, Acteus Group announced that its Acteus Smiles program has donated 20,000 N95 masks for COVID-19 relief, through its charitable partner, Xaverian Missionaries (www.thailand.xaverians.org).
Xaverian Missionaries' unselfish approach to "Make the world a single-family" embodies Acteus Smiles' commitment to social responsibility. Their organization lives with and contributes to all aspects of disadvantaged people's lives.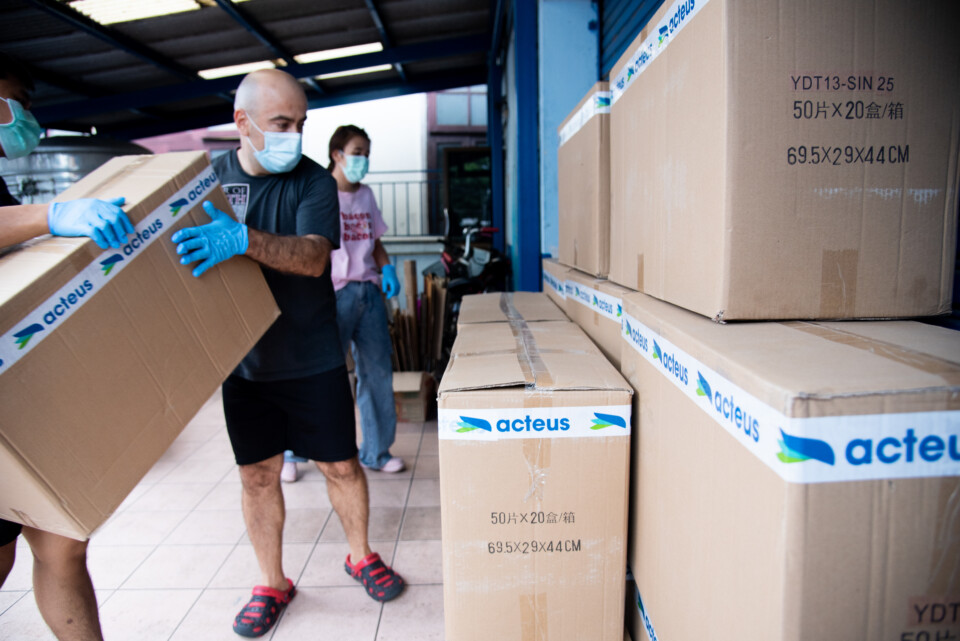 Their philosophy contributes significantly to their fight against COVID-19, and the company's donation will help sustain their greatly needed work in Bangkok, providing much-needed protection and relief. The company's partnership with Xaverian Missionaries symbolizes its vision to be a loyal partner that aids in lifting the quality of life in the areas of the world where Acteus Group's Acteus Smiles program takes part.
Acteus Smiles' social responsibility program endeavors to support less fortunate people in countries where their company operates. Its purpose is to provide people who do not have the basic necessities to protect themselves during this global pandemic.
Their program also provides financial investment in community-based organizations and local NGOs, so they can logistically plan and effectively implement social responsibility programs that give quickly realized help, ensuring an immediate impact on local communities.
The company's continued social responsibility partnership with Xaverian Missionaries forward the advancement of the overall welfare and quality of life for all people. Today's donation is how Acteus Smiles makes help available to improve the lives of people in Thailand.
Said Yann Bary, CEO of Acteus Group, "Acteus Smiles reaffirms our company's continued commitment to corporate social responsibility. Our company always aims to drive positive, local inter-organizational cooperation. We want to provide people with provisions to help protect against the global pandemic. Acteus Smiles' ultimate goal is to assist in supplying essential requirements that can hopefully help better the lives of others."