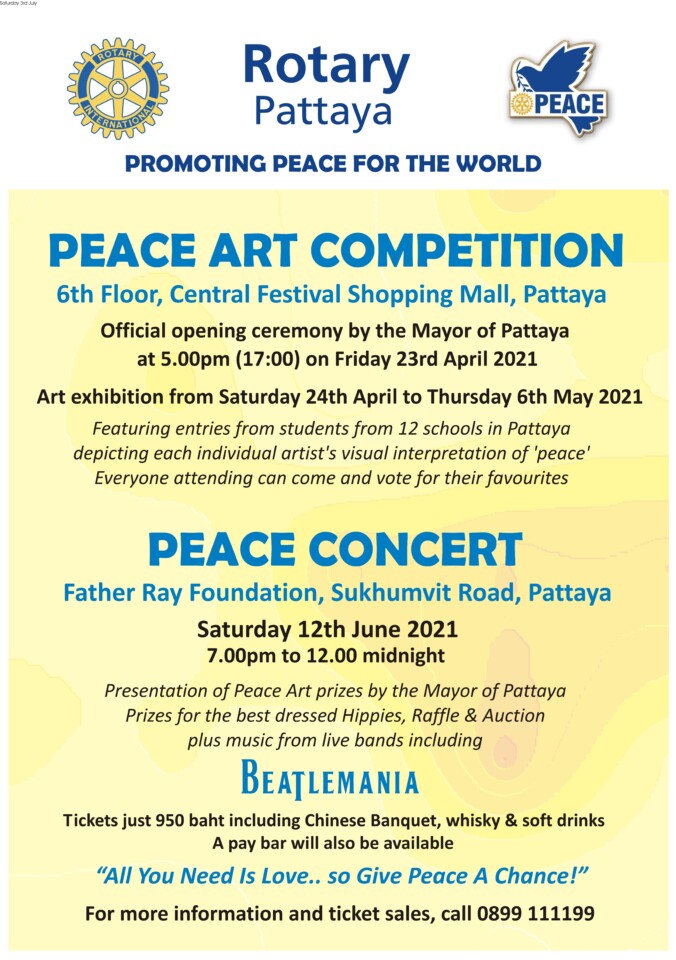 Pattaya, Thailand-
The Rotary Club of Pattaya, which has been around since 1972 providing charitable events in the local community, is currently presenting a socially distanced friendly art exhibition/competition on the sixth floor of Central Festival featuring art from talented students at eleven local schools displaying the individual artist's renditions of peace. This continues until Thursday, May 6th, currently.
The 87 entries, depicting each individual artist's visual interpretation of 'peace', will be shown in an exhibition at Central Festival shopping mall on the 6th floor for 14 days from April 23rd until May 6th, where anyone can come and vote for your favorites. Each individual gets the chance to vote for their three favorites, the mall is currently open from 11:00 A.M. to 8:00 P.M. due to Covid-19 precautions. All the paintings were hand-drawn and designed by actual local Pattaya students from eleven local schools. There are members from the Rotary Club of Pattaya present every day to assist you with voting.
The voting takes place for two weeks at which point the votes will be tabulated and put together to announce winners and hand out prizes of up to 10,000 baht to winning students at an upcoming Peace Concert at the Father Ray Foundation, which has been moved to June due to the current Covid-19 situation in Chonburi, pending the hopeful improvement of the current measures. Tickets are available for this peace concert now in which the proceeds go to assist with more charitable events for Pattaya. Please see the flyer below for more details.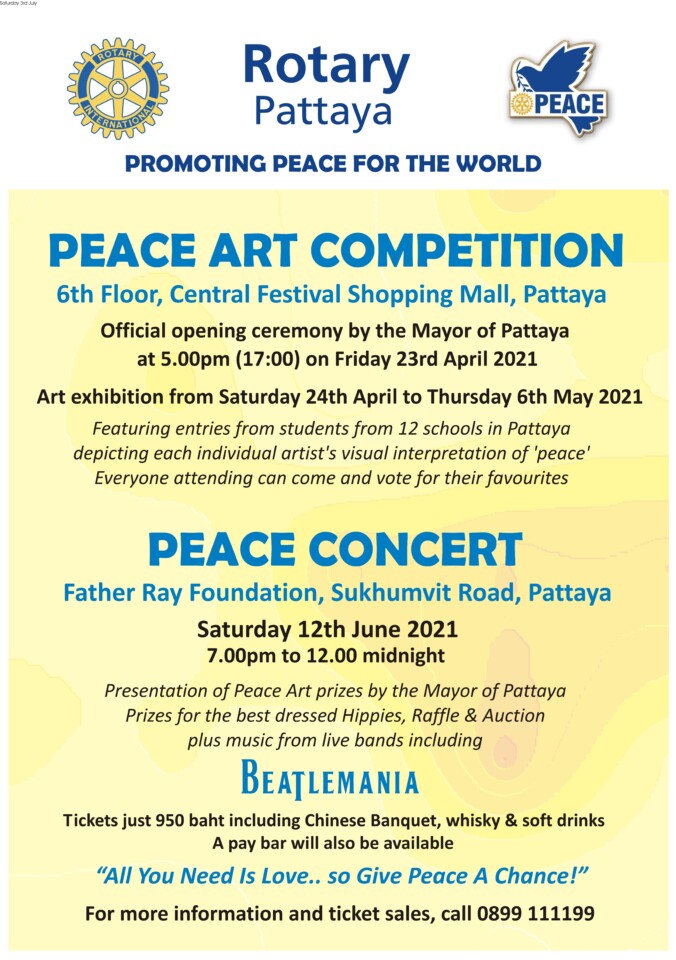 For more information on the Rotary Club of Pattaya, please click here.