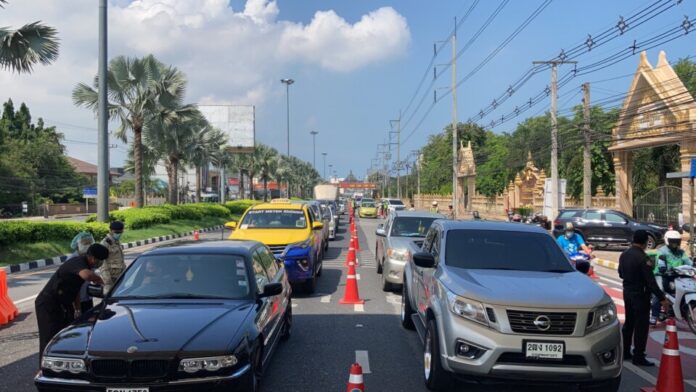 Chonburi, Thailand-
A late-night order was released this evening and posted on the PRPattaya page and shared to many Thai-language groups that appear to state that "document-style" checkpoints have been canceled in Chonburi due to concerns of Covid-19 infecting officials working the checkpoints or those involved in the process to get the paperwork.
We previously covered the just recently announced checkpoints here in article form and also here in video form.
The new order, dated effective from Wednesday, May 5th, appears to cancel the order, stating concern of Covid-19 being spread due to the documentation process and reducing points of contact.
However, it is important to note, the order for Chonburi residents to stay home, avoid all travel that isn't critical or essential, and not to leave the province has not changed, although the formal documentation process and a requirement to get forms from a juristic office, city hall, or other official has. Chonburi residents are still being asked to "stay home and stay safe" and postpone or cancel all non-important travel or domestic tourism.
This also doesn't mean that other types of checkpoints, such as illegal immigrant controls, police checkpoints, etc. are not running but that the document-style checkpoints are no longer needed.