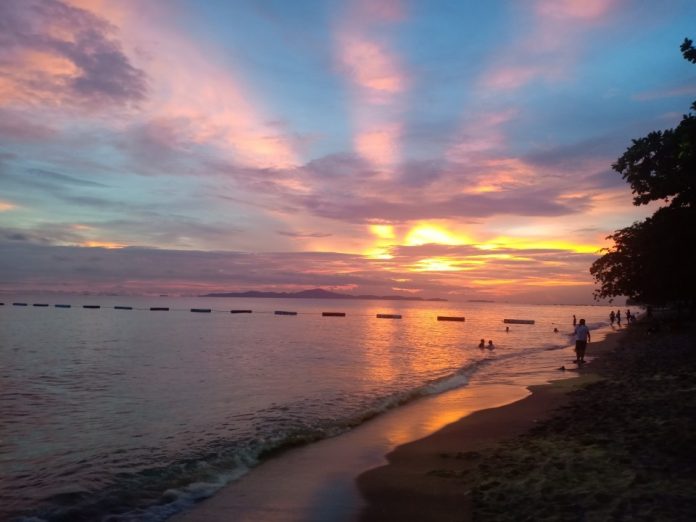 Chonburi, Thailand-
The Chonburi Department of Public Health announced 80 new and confirmed cases of Covid-19 this morning, with the first recorded death in Chonburi since the start of this recent round of infections in early April. Additionally, 501 people in total have now been released from medical care and fully recovered since this current wave began, with 97 of those being released yesterday. This makes a total of 2045 cases of Covid-19 in the current round of Covid-19, with 1,543 still in quarantine/medical observation/medical care.
The district-level cases were as follows today:
Mueang Chonburi with 29, Si Racha 9, Banglamung (Pattaya) 33, Sattahip 1, Ban Bueng 1, Pan Thong 4, Bor Thong 3.
-=-=-=-=-=-=-=-=-=
The details on today's cases are:
1. Three cases of Covid-19 traced to a large cluster stemming originally from the Flintstone's Pub in the Don Hualor sub-district of Chonburi. There have been 171 cases since April 6th, 2021, from this venue.
2.1 Bone Pattaya- 4 people
3 Another Thoeng Institute in Pattaya Establishment 1 person
4. 3 close contacts of previously confirmed patients from Bangkok.
5. 2 close contacts from confirmed patients in Nakhon Si Thammarat Province
6. 1 close contact from a previously confirmed patient from Surat Thani
7. 1 close contact from a previously confirmed patient from the Nakhon Sawan Province
8. 2 close contacts from previously confirmed patients in Chonburi province.
9. 29 family members/household contacts found during the investigation and contact tracing.
10. In the process of investigation still are 33 cases.
-=–=–=-=-=-=-=-=-
Details are other cases, as well as the death listed on today's report, was NOT given by the Public Health Office to the press or on social media.
-=-=-=-=-=-==-=-
In the last day, a total of 267 close contacts were tested from contact tracing, and 68 people were tested in proactive testing when medical staff goes out into the community. All are pending results.
-=-=-=-=-=-=-
Chonburi officials are asking people to continue to stay home, socially distance, and follow other Covid-19 related measures to control the situation.