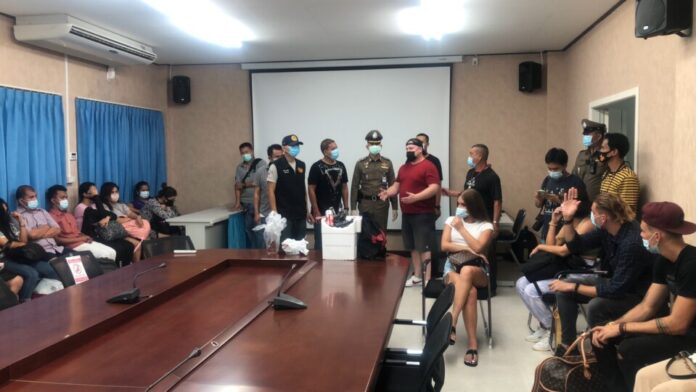 Pattaya, Thailand-
A team of over fifty Banglamung police raided a private party at a pool villa last night, arresting 28 people, 17 of them foreigners.
The raid took place at 11:50 P.M. last night, April 25th, at two luxury pool villas in Soi Bun Samphan 11/1 in Nong Prue. The raid was led by Mr. Wuttisak Singhadecho, Banglamung District Sherrif, and Col. Methawit Praditphol, Deputy Director of Provincial Police for Chonburi. The raid came after concerned neighbors complained to police about the party, stating they were afraid about the potential spread of the Covid-19 coronavirus and of alleged loud noises and partying coming from the villas.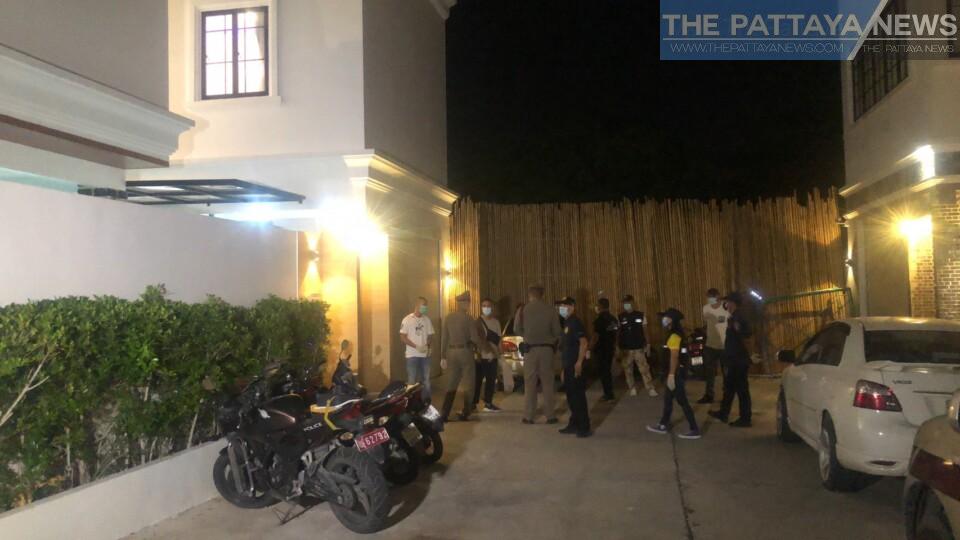 Those arrested included 13 Filipino nationals, 6 Russian nationals, 2 French nationals, 3 Thai nationals, 1 British nationality, 1 Canadian nationality, 1 Albanian nationality, 1 Cambodian nationality according to Mr. Wuttisak Singhadecho.
The raid took place at two luxury villas across from each other in the estate, with one holding a private birthday party for one of the Filipino nationals, many of whom are allegedly language teachers in Thailand. Both villas had a large number of people, mostly foreigners, allegedly not wearing masks or social distancing, partying, and violating the emergency decree to control the Covid-19 coronavirus.
According to Banglamung police, all 28 were arrested. Many of the foreigners reportedly were "shocked" that what they were doing was violating the law and allegedly attempted to debate with police that they weren't violating the law as the event was private. Under the Thai Emergency Decree-law, stated the Banglamung Police, gatherings and mingling, especially around alcohol or a party, is against the law and can bring very harsh penalties of up to two years in jail and high fines. There were no illegal drugs or items found at the parties, however.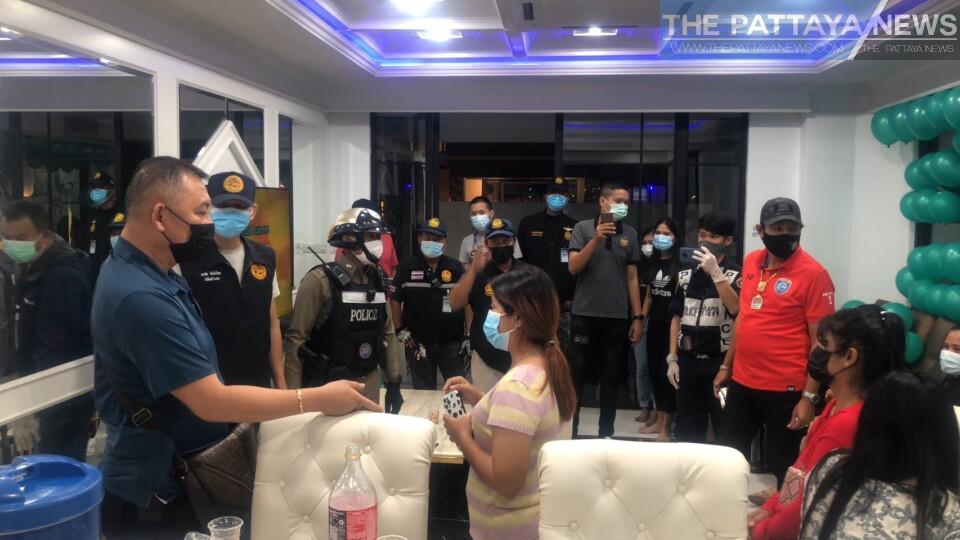 The exact penalties for those arrested were not immediately released, nor were their names but were believed to still be in custody as of early this morning. According to Mr. Wuttisak, all will be charged with emergency decree violations and communicable disease act violations which could see the strict penalties above implemented.