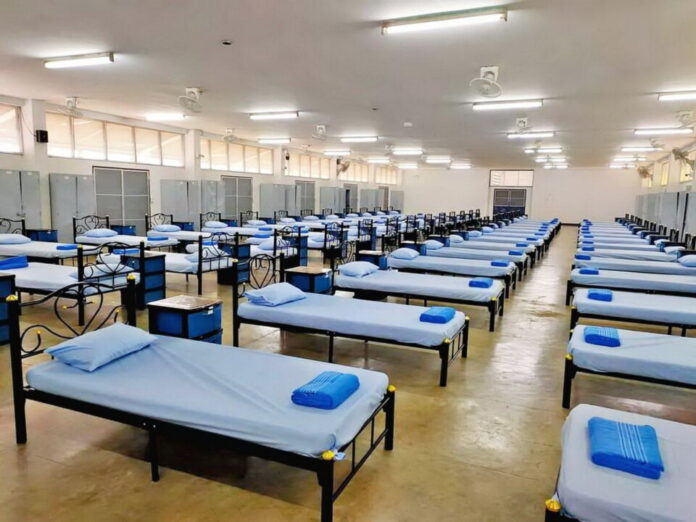 The following is our exclusive weekly feature in which we ask our readers a news topical question and then give you a week to answer it on our various channels, compiling a diverse range of answers and opinions to present.
Last week, we asked you the following:
Reader Talkback: Have you changed any of YOUR recent behaviors due to the recent renewed Covid-19 breakout in Thailand?
We added this context: Are you finding yourself avoiding public places more, either out of fear of the virus or of appearing on timelines? Have you become more careful about wearing masks or being around other people? Have you canceled any social engagements or other meetings as a result of the recent round of infections? Are you concerned with the virus, or concerned about ending up in quarantine if positive, etc? (In Thailand, if you are positive with Covid-19, even if you have mild or asymptomatic symptoms, you cannot isolate alone at home.)
Here is what you, our readers, had to say as our editors selected some of the most diverse responses to highlight different points of view. Do you still want to chime in? Here is how:
Let us know in comments, on our social media, or mail us at Pattayanewseditor@gmail.com. Please keep in mind all comments below are those of the reader, and may not reflect those of The Pattaya News Company Limited.
Ron M-Nah. I'm still a miserable old fart.
Michael L-Of course, it has made me more pissed off about this play with the C-19 – something that has existed since the beginning of time. Co = Corona Vi = Virus D = Disease / Covid. Many people go and think that covid is something outstanding and new, which is not the case. Corona belongs to the cold family, The cold family belongs to Corona / say the words a few times so you get the hang of it. Explanations of symptoms that authorities talk about in public are the same symptoms that the cold family has, sore throat, pneumonia, tonsillitis, sinusitis, nasal congestion, runny nose, both with fever and without fever – taste buds out of order – cold family ties can be made long. People have died of colds at various stages over the years and usually, with underlying problems – all of a sudden politicians/authorities make this into an artificial stunt and scare people out of their senses – this is where foil hats become increasingly clear. Corona has existed since the beginning of time in various stages. I have certainly changed some habits, but only so that the foil hats will calm down in this hysterical general fear. Keep in mind that if you catch a cold of any kind, then you will scare the shit out of people, so much hysteria there has been. This is the strangest pandemic of the century.
Rueben L-Yes, I realized in late March that Thailand wasn't moving forward with vaccinations and further outbreaks would spread. As such, I headed out last week to the US territory of Guam to receive the vaccine. The cost of travel for this vaccine tourism/adventure is far less than getting sick or having to end up in the hospital. Any US citizen can freely come to Guam and get the Pfizer or Moderna vaccine. A 100% paid US/Guam government quarantine is in place and will end on May 01. I elected to take the sea view 5* quarantine so I could travel in mid-May to another destination for business.
Sean K-Yes. I now sit on my balcony drinking beer while longingly gazing into the car park vainly hoping something more exciting than watching the new pavement markings dry will happen.
Tim H-Yes I've given up hope of ever returning.
Jurgen G-I don't go to bars anymore.
Douglas N-I haven't changed anything the government has forced me to. Businesses have gone bankrupt people unemployed a disgrace
Kay E-No! I haven't and I won't
Roberto Z- I've locked myself in the bathroom.
Alan A-Self quarantine now
That is all for this week. We will have a brand new question for you all in the near future, thank you as always for tuning in!