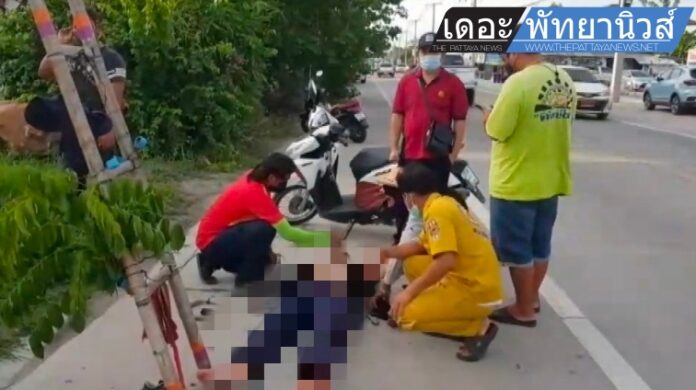 Chonburi, Thailand-
A young man suffered a severe electric shock while running communication lines along overhead cables in Chonburi earlier this week.
The incident took place on Thursday, April 21st, 2021, in front of the Jena market in the Nong Ri sub-district of Mueang Chonburi around 5:30 P.M.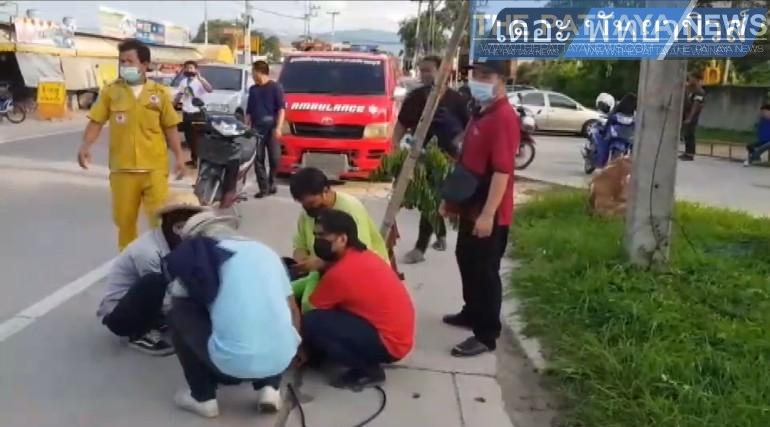 The victim, Mr. Thongchai Thanongdej, 20-years-old, had been up on a ladder running communications cables with co-workers when he reportedly touched the wrong wire, causing a severe electric shock.
Thongchai managed to descend the ladder on his own but once reaching the ground collapsed and a co-worker, Mr. Ek (further name and age not given) called emergency services for assistance.
Thongchai suffered severe burns to his hand and possible internal injuries. He was taken to Chonburi Hospital in an exhausted, but concious and cognizant state.
He remains in the hospital as of press time but is estimated to make a recovery from his injuries.