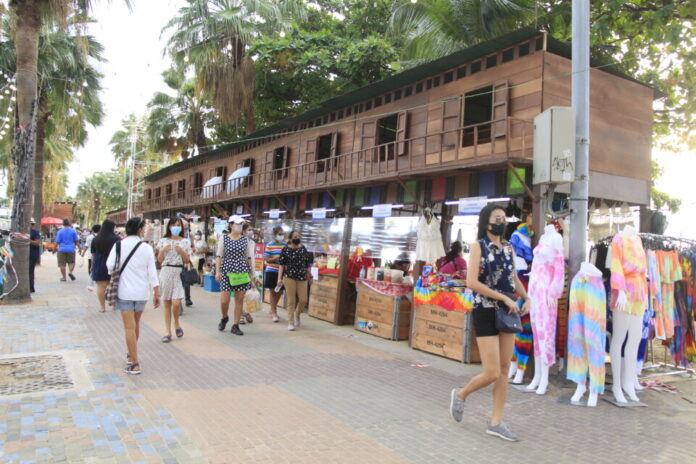 Hello Pattaya News Readers!
The following is our weekly feature in which we highlight the top local stories in our area, Pattaya and Chonburi, for the past week. The number of stories differs from week to week.
These are chosen and curated by our editorial team and are designed for our readers to get a quick "catch-up" of important stories they may have missed as we publish many stories daily and it is easy to lose track of important events or changes in our area. We do national recaps in a separate article.
They are in no particular order of importance. These are from Sunday, April 11th, 2021, to Saturday, April 17th, 2021.
1. Chonburi Sharks lose in FA cup final, but go out in style
Our very own provincial team, the Chonburi Sharks, made it to the Chang FA Cup Final this year but lost in a thrilling penalty shootout. Regardless, they had a fantastic year for football fans and many are looking forward to the next one.
Chonburi Sharks lose to Chiang Rai Beetles 5-4 in Chang FA Cup Final in thrilling penalty shootout
2. Did an amulet save these two men's lives? Most of our readers don't think so.
This was an extremely popular and heavily commented story from last week when two Pattaya men who survived a major accident locally without a single scratch claimed a religious amulet's powers saved their lives. What do you think?
Two people survive Pattaya accident with no injuries, claim religious amulets saved them
3. New baby hippo gets a name at Khao Kheow Open Zoo
It's always good to have a nice story, especially in current times with the Covid-19 situation in Pattaya and Thailand.
New baby hippo at Khao Kheow Zoo in Si Racha gets her name after 20,000 votes from Thai residents
4. Koh Larn stays open, and is still open, for now
Despite the Covid-19 situation, Koh Larn remains open after the decision was made by island leaders.
Koh Larn to stay open for now, say Pattaya city authorities and island council
5. Man seriously injured, later dies, from attack by his pet pitbull
By far, our most commented and discussed story of the week.
Man seriously injured after his pitbull attacks him in the Pattaya area
UPDATE: Owner passes away after being attacked in Pattaya area by his pitbull yesterday
6. Pattaya still holds Beach Road connext event
This socially distanced event was still held over the past weekend and continues through today, April 19th.
Pattaya holding socially distanced food, culture, business exhibition on Central Pattaya Beach
7. Pattaya Music Festival postponed due to Covid-19, Mayor addresses Covid-19 situation
Here is what the Pattaya Mayor had to say about Covid-19 in the area last Friday.
Pattaya Mayor addresses Chonburi becoming a red zone, Pattaya Music Festival postponed
That is all for this week, thank you for your support, and thank you for watching!