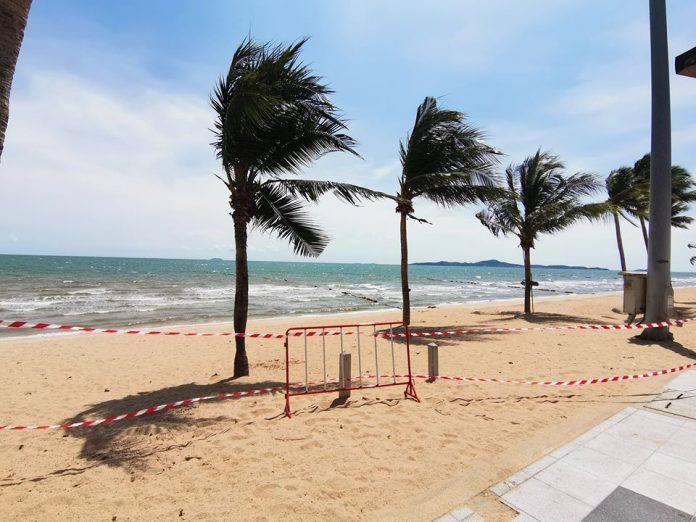 Chonburi-
The Chonburi governor clarified, along with a release on the Chonburi Public Relations pages last night online, that beaches in Chonburi will remain open after what was called "a misunderstanding" of the prior order with some officials yesterday.
A previous order had described the beaches as being open for exercise but not gathering, hanging out, etc, and had been, according to authorities, misinterpreted by some officials leading to massive confusion, especially on Bangsaen beach who had previously announced only the beach walkways were open for exercise.
A correction to the order was made clarifying the statements last night by the Chonburi Governor. Beaches are open, including for swimming, however gathering in large groups for drinking alcohol, parties, etc. is strictly prohibited. Law enforcement has been told to watch for people drinking alcohol and enforce the orders. The Pattaya News notes that drinking alcohol on the beaches has always been banned, technically, but rarely enforced except during Covid-19 situations like present.
The primary purpose of the beach, according to officials, is for exercise and fresh air, not for gathering in groups and socializing during the Covid-19 situation in Chonburi. As of press time, a look around Jomtien Beach and Pattaya Beach this morning, April 18th, 2021, shows umbrella chair operators open as normal although they have been told to ensure customers are using masks and socially distancing.
As an additional note, Royal Thai Navy owned Beaches HAVE decided to close. These are generally private beaches mostly in Sattahip.