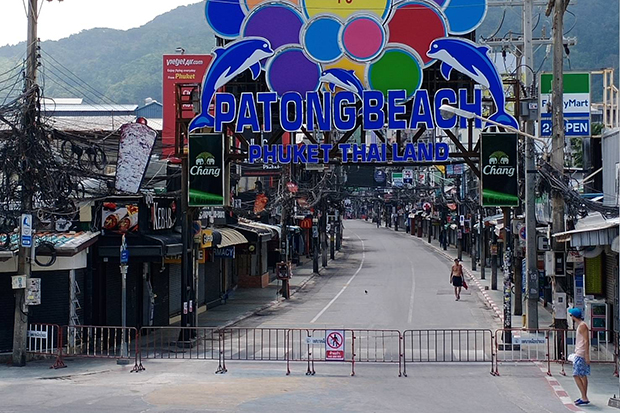 Thailand-
The Phuket government ordered this morning the closure of all entertainment venues on the island for ten days, this follows Hua Hin, another popular resort town, closing for four days. This is essentially the entire Songkran festival, the Thai New Year, set for next week.
Additionally, three entertainment venues traced to previous Covid-19 cases have been closed for fourteen days from tomorrow, April 9th, 2021. The ten-day order will last until April 18th, 2021.
The order was made by Governor Narong Chusin, Governor of Phuket at a meeting with the communicable disease committee of Phuket this morning at 9:00 A.M. This followed Hua Hin deciding last night to close entertainment venues for at least four days.
The three venues closed for at least fourteen days are Illuzion, Cafe Del Mar, and the Shelter Shop.
Additionally, Phuket officials have invited owners of entertainment venues to a meeting with them to explain the difficult decision, which falls over a week many were hoping to make a good income as thousands of people were expected to visit the island over Songkran and enjoy entertainment venues such as bars or nightclubs.
TPN media notes the final order has not yet been released, although the disease committee said it is being worked on. It is expected to take effect tomorrow, it is unknown if venues will be allowed to open today, April 8th, 2021.