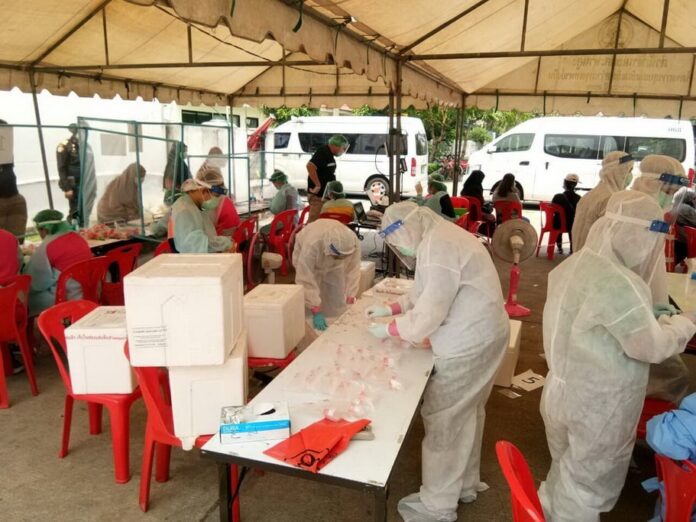 Thailand-
As we first announced on our social media channels earlier this afternoon, the Center for Covid-19 Situation Administration (CCSA) has opted for no changes in zone colors, which mandate restrictions in Thailand, for now.
The announcement was made at today's CCSA Covid-19 press conference and was made by CCSA deputy spokesperson Apisamai Srirangsan.
A proposal had previously been made to potentially raise the zone status of several provinces, including Chonburi, which would have brought additional restrictions, including an earlier closure. Officials had earlier ruled out any sort of national curfew or lockdown, for now. This followed a recent cluster of Covid-19 infections mostly stemming from entertainment venues in Bangkok that have affected even politicians and celebrities.
Instead, the CCSA supports regional and provincial decisions in outbreak areas that they will give guidance and support on such as Bangkok closing entertainment venues in three main districts, or Buriram mandating their own quarantine for people coming from high-risk areas, mostly Bangkok and surrounding provinces. This process will be mandated and run by provincial disease committees and each provincial governor.
As of 8:00 P.M. this evening, April 7th, the Chonburi Governor has not announced any additional restrictions in the Chonburi province. Chonburi announced ten new cases of Covid-19 this morning, mostly linked to the Bangkok cases.
The CCSA said they will evaluate this on a daily basis and this morning's announcement was made before several prominent doctors stated that some of the recent cases in Thonglor, in particular, were preliminarily identified as the highly transmissible B117, or "UK variant."
For now, things stay the same as Songkran looms ahead, although it will be toned down to only minimal activities, mostly religious. The Pattaya News will provide regular updates and is YOUR source for accurate and factual, unbiased, information about the current Covid-19 situation in Thailand and Chonburi.
For an idea of the difficult decision the Thai government faces, take a look at our recent opinion editorial here.