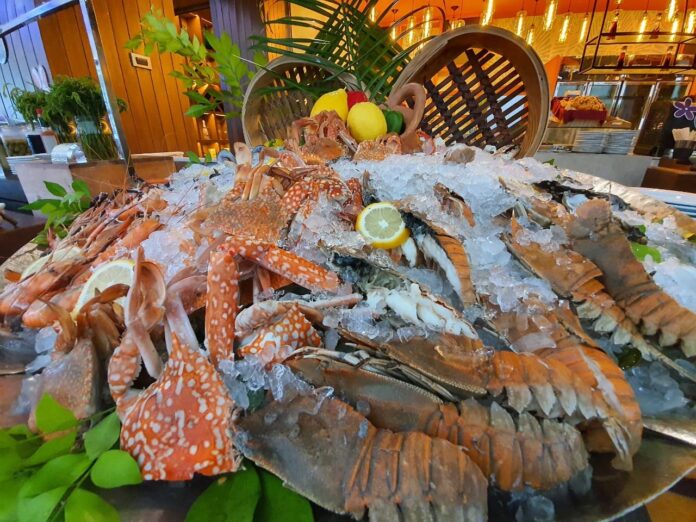 Pattaya, Thailand-
Despite attempts by Mother Nature to spoil the mood with rain and wind, dozens of people attended a very successful Easter brunch and event at the Coast Beach Club and Bistro located at the Centara Grand Mirage in Naklua yesterday.
The Pattaya News team was graciously invited to attend and although the day started off with rain and wind it quickly cleared up by midday, seeing guests flock to the waterpark located as part of the resort and included with admission to the brunch event.
The event celebrated Easter Sunday and attracted a variety of Thai nationals, ex-pats, and domestic tourists who flocked for food, fun, and time together with their families and friends on the holiday.
The event ran from 1230P.M. to 3:30 P.M. and featured an amazing variety of high-quality dishes and food prepared by professional chefs, which the pictures below can display better than words! Of particular note were multiple dessert dishes, cupcakes, cakes, pastries, and other items specifically designed with an Easter theme. The Coast Beach Club and Bistro also decorated the entire premises for the event with colorful designs and posters celebrating the Easter holiday.
Centara Grand Mirage regularly has Sunday brunch events as well as special events at their resort. This event included not only food, but as mentioned free admission to the expansive water park located on the premises, an easter egg hunt that still managed to be fun even though it was moved indoors due to inclement weather, prizes, performances, and great hosts from the resort.
A job well done and if you haven't checked out Centara Grand Mirage in Pattaya, you should. You can get their location and learn more by clicking here. The Coast Beach Club and Bistro is located near the beach of course, past the waterpark, in the lower left of the photo below taken by the Resort.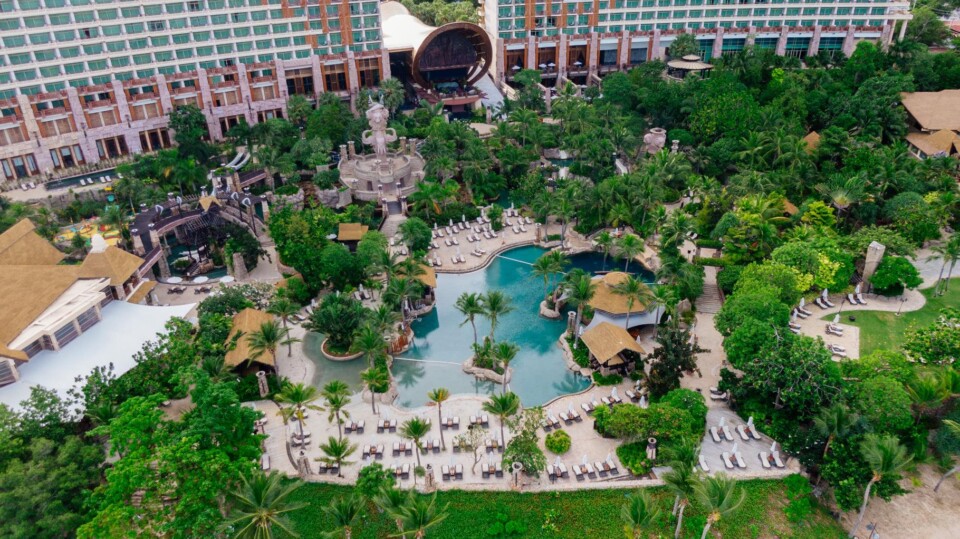 Here are some photos of the delicious meals and menu yesterday: