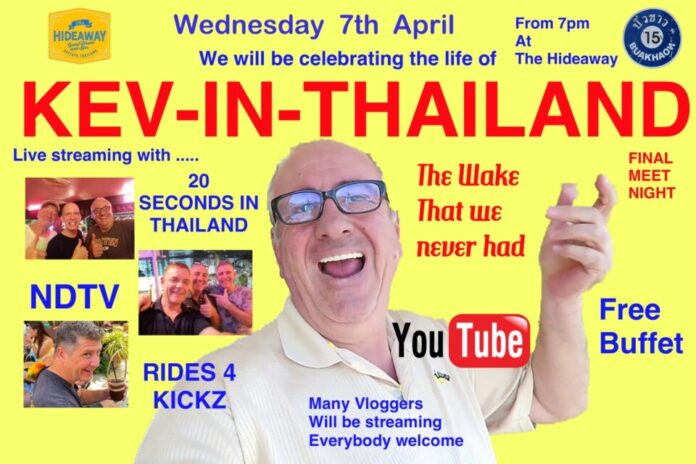 Pattaya, Thailand-
Next Wednesday, the 7th of April, will be the one-year anniversary of Kev-in-Thailand's passing, a very popular local YouTuber and member of the Pattaya community.
-=-=
Due to the Covid-19 situation, last year friends were not allowed to hold a wake in his memory. This Wednesday, April 7th, at 8:00 P.M., friends will be having a get-together in his memory at the Hideaway where Kev always held his meet nights, and fittingly, it was always on a Wednesday night.
==-=
-=-=-
Everyone is welcome to join us to raise a glass in his memory from 8 pm. There will also be a complementary buffet.
-=-=-