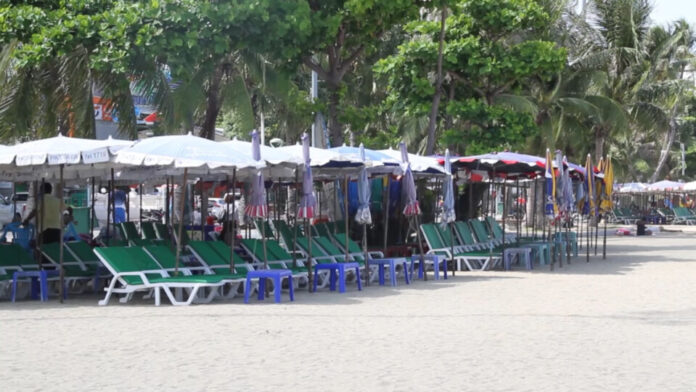 Bangkok, Thailand-
A "Super Poll" conducted by a major Thai polling institute released the results of a poll taken over the past several days that claim the majority of Thais that took place support the wider reopening of the country to foreign tourists to better reboot the economy.
The poll was conducted by the Super Poll Research Institute and the results were announced by Mr. Noppadon Kannika. The poll took place with a total of 1,600 people from March 17th to March 20th. According to Mr. Noppadon the poll included people from all walks of life and age ranges across the country.
95.3 percent of people, according to Noppadon, believed in reopening the country wider to foreign tourism with precautions despite the ongoing Covid-19 pandemic, stating that the economy needed it and that it had been a year already.
91.5 percent of people, again according to Noppadon, believed that Thailand had the medical expertise and processes in place as well as a vaccination program to support a wider re-opening, which includes less draconian restrictions around quarantine and documentation to allow a larger variety of tourists to enter Thailand. The poll also revealed the vast majority had faith in the Public Health Ministry and doctors to be able to handle any outbreaks in the country as a result of re-opening to foreign tourism.
The Pattaya News notes that this poll result has shown a major change from only six months ago when the majority of Thai's based on previous polling seemed to not support re-opening the country to tourism.
88.5 percent stated that opening the country to foreign tourism would help the economy.
90.4 percent also stated that people could maintain happiness despite opening during the pandemic.
The poll also covered some questions relating to the recent pro-democracy protests in Thailand. According to Noppadon, 92.3 percent of people polled wanted to see harsher laws and penalties applied to protesters who broke the law and caused unrest. 93.1 percent also said that foreign countries should not side with protesters and "mind their own business" in relation to the ongoing political situation in Thailand.
All poll results and statements are those of Super Poll Thailand and were not conducted or verified independently by The Pattaya News.