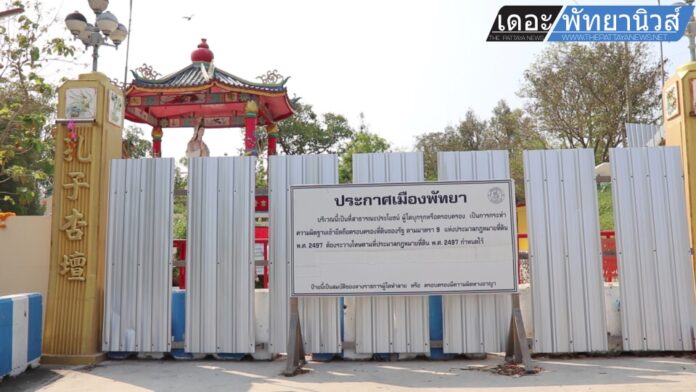 Pattaya-
A long-standing legal dispute between Pattaya City and the Mahakitpaisan Foundation, who constructed a Chinese temple beneath the Big Buddha and monastery on Buddha Hill, has come to a conclusion with the land being released to Pattaya City who will keep the area as a Thai-Chinese culture center in partnership with the Sawangboriboon Foundation.
The temple, properly called Wang Sam Sien, contained gardens, statues, plaques, and other items speaking about Chinese culture, legends, and more located on Khao Phra Yai, known better as Big Buddha Hill in Pattaya. The temple had been a subject of a long-standing legal dispute between Pattaya City and the Mahakitpaisan Foundation, which built the temple and tourist attraction, claiming they encroached on public land.
The Supreme Administrative Court has agreed that Pattaya issued a lawful order after a long-standing legal dispute and the land is being returned to Pattaya City-but for those who enjoyed the temple and area they will not need to worry as it will mostly remain in its current form and be taken care of by the Sawangboriboon foundation who has experience in Thai-Chinese culture issues.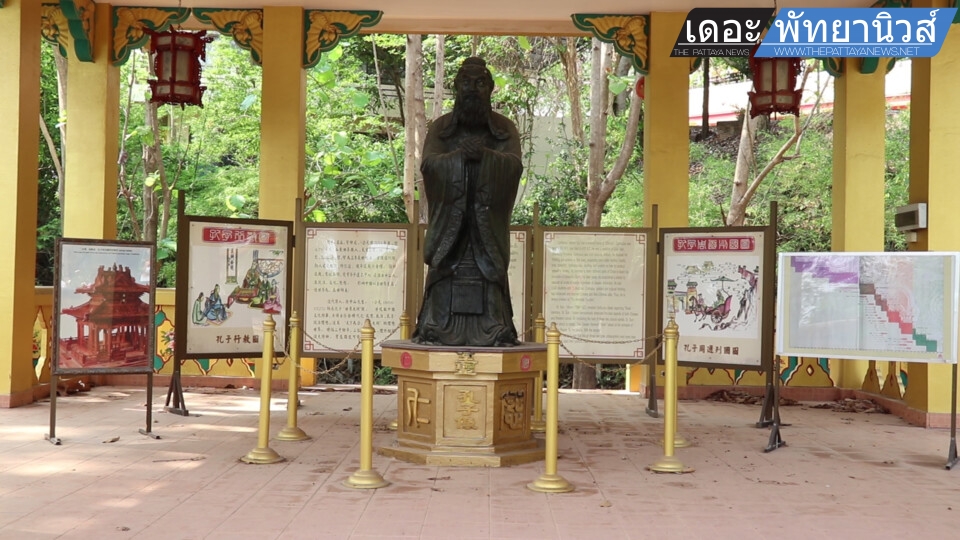 On March 9th, 2021, the Pattaya City Mayor and his delegation toured the temple and gardens to inspect the buildings and grounds along with Sawangboriboon staff to come up with a plan to develop and take care of the area properly.
A MOU, or memorandum of understanding, will be signed between Pattaya City and the Sawangboriboon Foundation (who also handles most of the rescue operations in Pattaya) to renovate, maintain, and care for the area, making it open once again for visitors and tourists and to be a learning center for Thai-Chinese culture.
  The MOU is expected to be signed in the near future, paving the way for the attraction to once again be open-for free-to the public to tour, study, relax, and celebrate their culture and religion.