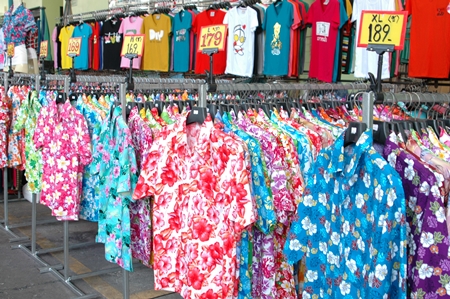 Bangkok, Thailand-
The secretary-general of the National Security Council (NSC), who also has a prominent role on the Center for Covid-19 Situation Administration (CCSA) operations team, is strongly opposed to allowing the "entertainment" side of Songkran this year, stating it is too risky in his opinion.
This comes a day after the Minister of Culture, as well as prominent Tourism Ministry authorities, are pushing hard to allow water splashing zones, throwing water from the back of trucks, concerts, and other "entertainment events" that may not be as traditional but certainly drive the economy further, especially for hotels, events, bars, and similar venues. Of course, they would only be allowed with significant rules around Covid-19 and plans to reduce the number of people present.
General Natthapon Nakpanich, the secretary-general of the NSC, stated to the press this afternoon that a meeting held by various divisions and agencies today "agreed to disagree" and that further meetings would take place this week and next week to determine what would be allowed. We originally announced the decision would likely take place on Monday, March 15th, but will now likely be pushed back until next Friday, March 19th, as according to the General there was still "significant discussion to be had."
The General stated that he strongly supported traditional activities such as bathing religious figures, prayers with monks, cleaning of homes, displaying cultural and religious items, and showing respect to elders. However, he disagreed with water fighting, drinking of alcohol, parties, people throwing water from the backs of trucks, large concerts, street festivals, and similar events, despite them obviously being a bigger driver for the devastated tourism industry suffering from a year of Covid-19 restrictions and border closings.
The General appeared to believe that despite proposals for rules for social distancing, masks, face shields, and other measures that they would be roundly ignored and it would be better to ban such events altogether. He admitted, however, enforcement of this could be difficult.
The General stated, however, that the final decision was not just his, the Minister of Culture, or the Ministry of Tourism.  This would be up to the CCSA and the Department of Public Health, along with the opinion of Prime Minister Prayut Chan O'Cha, who has stated the decision on Songkran and what should be allowed is "severely difficult."
A decision should come sometime next week, in the meantime, Pattaya and other places are proceeding forward with plans for events with Covid-19 precautions, buoyed by statements from the Ministry of Culture and Tourism that "entertainment" events would likely be allowed with rules and guidelines.