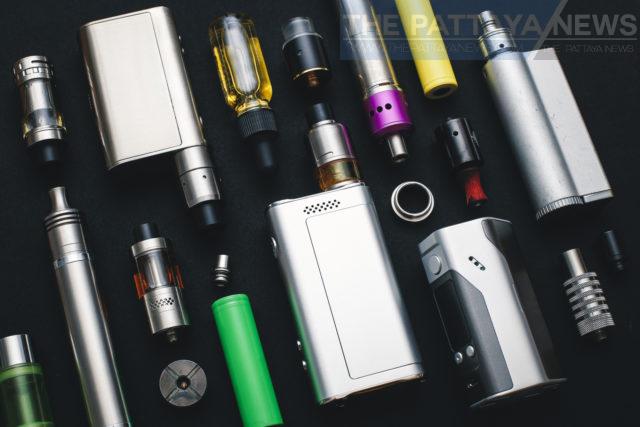 The following is a press release/opinion from Manoodkwan, a pro-vaping Facebook page. Their thoughts and opinions are their own.
A recent report from Public Health England (PHE) revealed evidence that e-cigarettes could be an effective aid to reduce smoking-related issues on public health. In contrast, Thailand bans the products. Facebook page '@manoodkwan' questioned the ineffectiveness of quit smoking campaigns run by ThaiHealth saying the campaigns did not succeed, and the smoking quit-success rate is unlikely to meet their goal by 2027.
Sarist Sitthiseyreechon, who owns a Facebook page @manoodkwan which has more than 26,000 followers, says that "PHE publishes a report confirming that the use of e-cigarettes and new nicotine products are less harmful than cigarette smoking. It is estimated that in 2017, more than 50,000 smokers stopped smoking with the aid of a vaping product who would otherwise have carried on smoking. England aims to be a smoking-free country by 2030 and their government has sought to ensure that regulations around vaping are appropriate and encourage the use of e-cigarettes as an alternative to smoking as part of helping smokers to quit as well as strictly protecting children and young adults."
The report is a Public Health England (PHE) seventh independent report on vaping in England, carried out by researchers at King's College London, which found that nicotine vaping products or e-cigarettes were the most popular aid used by smokers trying to quit in England in 2020 and more than 50,000 smokers successfully quit smoking with the help of the vaping product. Those using a vaping product as part of their quit attempt in local, stop-smoking services have some of the highest quit-success rates – between 59.7% and 74% in 2019 to 2020.
While the data suggest that reported vaping among young people (aged 11 to 18 years) is at a lower rate of around 4.8%, yet 38% of smokers in 2020 believed that vaping is as harmful as smoking and  15% believed that vaping is more harmful.
"England sought out to strike a balance between e-cigarettes proper regulation as an alternative to smoking and prevent children from nicotine product accessibility as well as provide evidence of vaping as one of the most effective quit aids available. Unfortunately, in Thailand, ThaiHealth, the Thai Health Promotion Foundation, and its coalitions defined their tobacco control success stories by how they can keep e-cigarettes illegal and earn various international praises. This tall tale does not imply policy position and fails to align their goal, with a rate of smoking among the Thai population stalling at 19-20% for over a decade. And Thailand still has more than 10 million smokers.