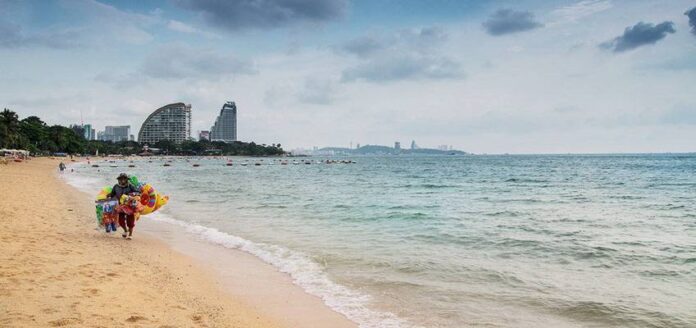 Bangkok, Thailand-
The Thai Government is having a series of smaller meetings, proposals, and discussions this week, leading up to what will be a major meeting feature multiple agencies and departments around several major issues scheduled for next Monday, March 15th, 2021.
The announcement was made by Dr. Apisamai Srirangsan, an assistant spokesperson for the Center for Covid-19 Situation Administration, also known as the CCSA.  The CCSA manages the government's Covid-19 response and is chaired by Thai Prime Minister Prayut Chan O'Cha.
The items on the agenda that is likely to be decided next week are:
-Set Songkran guidelines for the country, balancing the importance of the holiday to Thai people and the chance to see their family and relax vs. Covid-19 safety concerns. Songkran, the Thai New Year, also known as the water festival, is the biggest holiday of the year for Thai people-and the longest. It falls this year from April 10th-April 15th, officially, although some provinces and areas, including Pattaya, hold the event on different days to boost domestic tourism.
-Consider swapping the Emergency Decree that is been in place for roughly a year with Disease Control Laws by the end of May. The Communicable Disease Act has been strengthened, according to Thai officials, and is being considered to replace the Emergency Decree, which some critics say has been used to stifle pro-democracy protesters and has been used in matters unrelated to the Covid-19 Coronavirus. The government denies these accusations.
-Review current provincial zone status, colors, and codes around the Covid-19 Coronavirus, with the aim of making changes or reductions by April 1st, 2021. Chonburi, for instance, is currently designated a "yellow" or high-surveillance zone. It is hoped by many in the province that the area will be designated green, or low-surveillance, by the time Songkran starts to encourage domestic tourism, and, possibly, to allow later closing than Midnight for entertainment venues in Pattaya.
-Discussion will take place around officially considering adjusting the length of quarantine for vaccinating tourists. The government is currently considering making a plan to reduce the length which will last over the Summer until roughly October, called "Phase 2" of the overall plan to re-open more broadly to tourism. Phase 3 would take place in October with the hope of potentially (but not guaranteed) dropping quarantine to vaccinated tourists in time for the "High-Season" for tourism.
It is important to note that all of these are proposals and will be reviewed throughout the week by the Thai Government in advance of next week's major meeting. We will continue to keep you updated here at The Pattaya News.