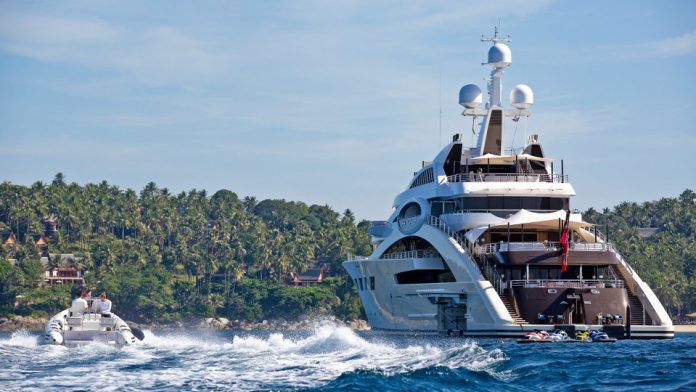 Thailand-
The following is a quick fact check we have written in hopes that many of our eager readers take a look and understand the current situation regarding tourists visiting Thailand.
The Pattaya News gets many, many, many messages a day from people interested in visiting Thailand, with the vast majority from India, Europe, and Russia. Most are "short-term" tourists and therefore could not go through the current process which requires a two-week quarantine at your expense, multiple Covid-19 tests, embassy approval, mandatory insurance, a fit-to-fly certificate, and other "hoops" to jump through. So, we have made an update to our popular previous articles around visiting Thailand. This information is all correct as of February 27th, 2021.
Q: Can I come to Thailand now without a quarantine?
A. No.
Q. I've been vaccinated. Can I come to Thailand now without a quarantine?
A. No.
Q. I've been vaccinated. Can I come to Thailand with a "reduced" quarantine, no insurance, or do I have any other advantages?
A. Not at this time, no.
Q. I've read Thailand is dropping the quarantine though at (insert website here.)
A. This is only a proposal, and is based on what will take months of research around the efficiency of the Covid-19 vaccines to reduce transmission of the virus, not protecting yourself. So far, early research from Israel and the UK is looking positive, but it is far too early to tell and will likely take several more months of research. This proposal, even if approved, is nearly certain not to take place before Quarter 3 or 4 of this year, with Q4 the most likely if approved. (July-September, October-December)
Q. What is this area quarantine I have heard about. I hear one can do quarantine in Pattaya, Phuket, Koh Samui, Krabi, or Chiang Mai and can spend their quarantine in the area vs. a hotel, villa, etc.
A. This is also only a proposal at this time, although one with the backing of the Center for Covid-19 Situation Administration. This is the most likely strategy for allowing tourists back into Thailand in larger numbers. Again, it is almost certain not to take place before the last quarters of the year and will rely on vaccinating local populations of these popular tourist destinations. The exact details of this are still being discussed.
Q. I have heard golf quarantine, yacht quarantines, and villa quarantines are now approved?
A. For certain countries, yes. You will need to check with your local embassy or consulate. If you are considered a high-risk country (not based on the total number of cases, it is more based on the spread of variants, etc.) you will not be able to have this option.
Q. I'm from (insert country here.) We are still in lockdown and it is illegal to leave on holiday. Can I still come?
A. That is between you and your country. You will need to still do all the required measures and if you are in one of these countries you are likely to be confined to your room for the whole quarantine period.
Q. Will Thailand consider travel bubbles or agreements with low-risk countries or those with high populations of vaccinated people in the future?
A. Likely, but the situation is so fluid currently around the world that this currently tabled and will be discussed later this spring and summer as the situation hopefully improves around the world.
Q. What is Thailand's vaccine strategy?
A. Thailand got their first shipment of vaccines earlier this week. Shipments will continue and increase in numbers over the summer. The current plan (subject to change) is to vaccinate the vulnerable and health care workers but also include tourism workers in the high priority group to hopefully allow an area quarantine and tourists to return by the end of the year if vaccinated. Thailand has designated Pattaya, Phuket, Surat Thani (including Koh Samui), and Chiang Mai as economically important zones that will have priority for vaccinating their populations. If you are in Thailand, you can register at a hospital and will be contacted when vaccines begin to roll out in your area. Krabi appears to be being added to this list also.
Q. What about Bangkok? I want to visit Bangkok.
A. So far, Bangkok has not been on the list of proposed area quarantines. Although popular with tourists, it appears the focus will be on the much more economically devastated "pure tourism" cities and places around the country that rely upon tourism for almost all of their local economy.
Q. If quarantine is dropped, will medical insurance still be required?
A. No firm answers on this yet, but it is likely based on early discussions.
We will update this list on a semi-regular basis with more questions and input. We know these are not the answers people want but Thailand is taking a very "cautious" approach in regards to the virus and has for nearly the entire pandemic, which is why as a whole every sector of business (including nightlife) is open in most of the country.