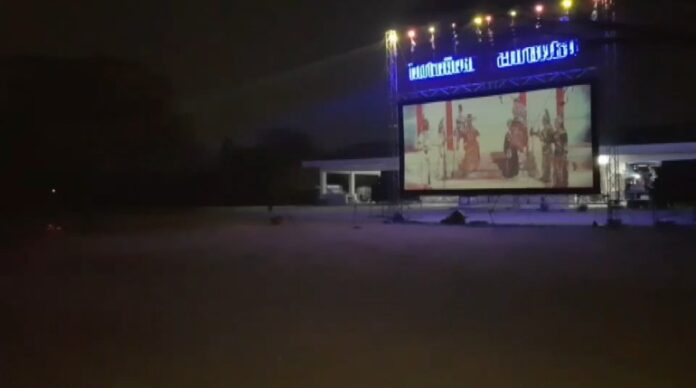 Chonburi, Thailand-
Two local Chonburi residents held a special film screening for a very special audience earlier this week- over a thousand ghosts, according to them, at a local cemetery.
The special movie showing took place at the Hui Heng (Four Ko) Cemetery in Mueang Chonburi on Monday, February 21st, 2021. The cemetery, according to the grave keepers, is home to over a thousand people, many with no known relatives or visitors.
Mr. Boonsom Samart, 52, and Mr. Sai Chitsom, 53, organized the short "film festival" for the "residents" of the cemetery. The intention, according to the two men who have taken care of the cemetery for many years, was to make merit and to entertain "lonely spirits" in the cemetery.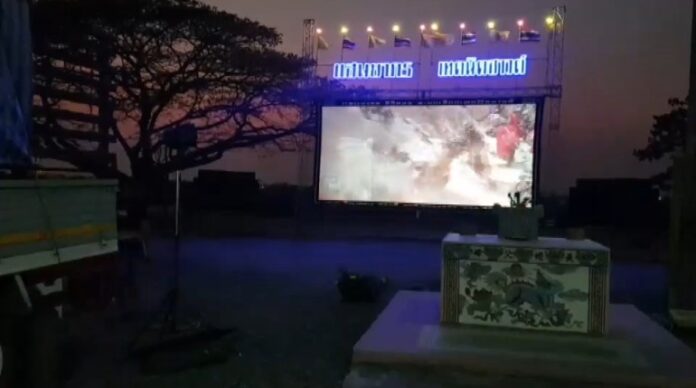 In Thailand, making merit is an important part of religion and culture by paying respect to spirits and other religious gods and figures.
Three films were shown, two Chinese films and one Thai film, in total. The two grave keepers also stated that they would likely continue this event on a regular basis, hoping to appease the spirits and assist those who may be lonely, according to them.