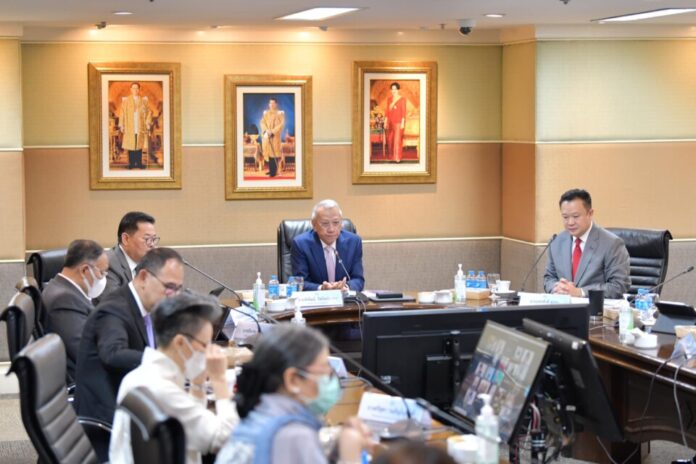 Thailand-
The Center for Covid-19 Situation Administration, or CCSA, addressed concerns from tourism-dependent cities and places like Phuket and Pattaya at a press conference today, reassuring them that they would be a top priority for vaccines.
This comes after the government put a stop to ambitious plans from Phuket and Pattaya to purchase vaccines privately with local budgets and tourism groups to attempt to vaccinate their entire hospitality industry early to welcome back tourists.
The stop to the plan, which had previously been approved "in principle" by the government was met with widespread criticism from the hard-hit tourism industry. Pattaya depends on tourism for nearly 80 percent of its GDP according to City Hall, Phuket is closer to 90 percent. Both cities were in the top 20 most visited cities in the world in 2019 and saw roughly ten million visitors a year each. Other tourist-dependent places like Koh Samui are also hoping to vaccinate their local residents and hospitality industry to allow at least vaccinated tourists to return.
Dr. Apisamai Srirangsan, the assistant spokesperson for the CCSA, confirmed today that although the first rounds of vaccines would be delivered to first responders and the most vulnerable, hospitality and tourism workers were seen as a high priority and were part of the plan being developed.
However, the exact details of the plan, beyond the first doses, is still in the works. Phuket in particular is pushing hard to be able to re-open the island to tourists by October but needs to vaccinate a significant amount of their population in order to do so.
The Pattaya News notes that officials did not specifically address if foreign ex-pats would be included in the rollout. Pattaya has a large population of local ex-pats, many in the "vulnerable" group that would likely need to be considered if the city wanted to open to international tourists once again.