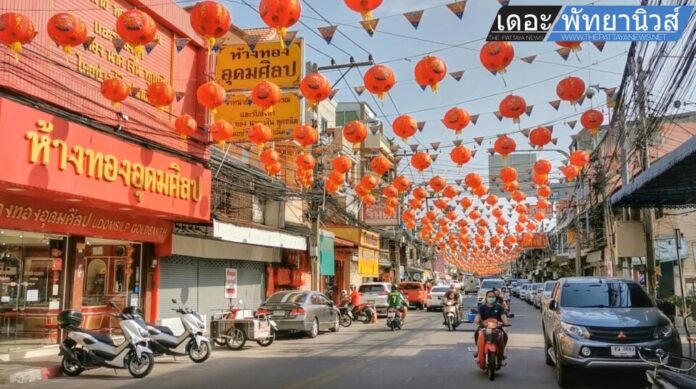 Pattaya, Thailand-
Vendors and small business owners who own market stalls and floral shops were hoping that Chinese New Year and Valentine's would help business, but so far, that doesn't appear to be the case.
The holiday weekend is set to begin on February 12th and last for three days and local business owners were hoping that domestic tourists would visit from Bangkok, where alcohol sales in restaurants are still forbidden and bars are closed, would come and visit the Pattaya area. Additionally, they were hoping that as the situation had improved with Covid-19 in the area, with no cases in Pattaya for many weeks, that business would begin to return to levels seen late last year, especially on weekends.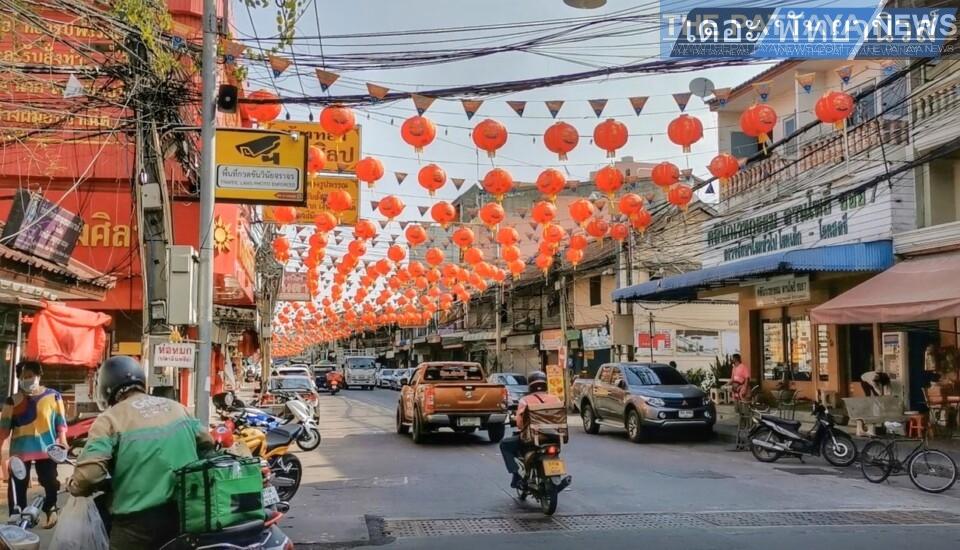 However, with concerns around Covid-19 still in Bangkok and Pattaya city canceling all major events for Chinese New Years', like parades and festivals, the vendors have had to accept the small level of business they have had. Some parts of the city, such as Naklua, have still been decorated for the New Year by City Hall and local business owners. Many Thai's in the area share Chinese ancestry and also celebrate the Chinese New Year, the holiday is not just about Chinese tourists, who currently cannot visit the country.
Mr. Kanawut Petchakorn, owner of Chaba Florist for fifteen years, told The Pattaya News business was down about 50% year over year even though prices were the same. He attributes a lot of this to the lack of tourists who were still able to come during the holiday period last year, especially foreign tourists.
Kanawut stated that there were still regular customers who had reserved bouquets of roses and special arrangements with teddy bears that were keeping him in business for the year, but without tourists, his sales would continue to struggle.
Meanwhile, at the Amorn Naklua Market and New Naklua Market, vendors selling gifts and items normally popular for the Chinese New Year told The Pattaya News business was very quiet, even compared to just before Christmas when Covid-19 rising again in the province caused strict travel restrictions and business closures for a month.
The markets also suffered, according to vendors, as many people were afraid that they could potentially catch Covid-19 from seafood and markets despite continual messages from the government that seafood could not spread Covid-19 on its own and that every possible health precaution against Covid-19 was being taken at the markets.
Although business was slow, most vendors were cautiously optimistic for the future, stating that they hoped the worst was now behind them.