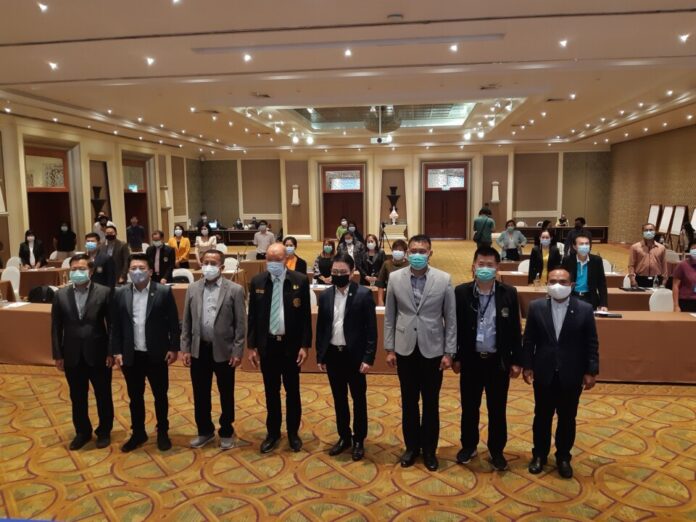 Pattaya-
Pattaya City leaders held a conference today with both city leaders and relevant agencies to discuss plans on how to turn Pattaya into a UNESCO certified film city to help draw more quality tourists to the city in the future.
The meeting was held at the Dusit Thani hotel in Pattaya this morning and run by Mr. Bunlue Kunlavanich, Deputy Mayor of Pattaya City.
The plan to make Pattaya attractive to world class film festivals is being managed by the Special Area Administration Organization for Sustainable Tourism. Mr. Sutharak Sunthornwipat, manager for the organization, helped run the workshop and meeting.
The long term plan is to enable the city to host regular world class film and culture festivals and invite tourists from around the world. There is also talk around making the city a hub for movie production and cinema overall.
The plan is a five year total plan from 2022 onwards when the Covid-19 situation is expected to be resolved and tourists can resume travel. It is currently in the early phases of planning but is also part of the overall NEO Pattaya plan.