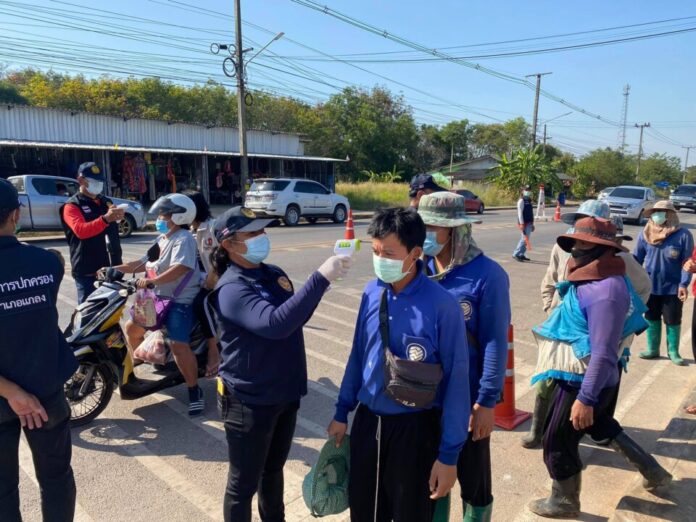 Thailand-
The Samut Sakhon Public Health Emergency Operation Centre reported today that a decision has been made to "hard restrict" seven major factories in the province out of precaution for the entire month of February.
The seven factories had already been closed and restricted for some time and over 9,000 cases of Covid-19 had been found there, according to Public Health Permanent Secretary Dr. Kiatipoom Wongrajit earlier today. Samut Sakhon in total has had about 12,000 total cases of Covid-19 with nearly all at the factories or shrimp markets that were also sealed off.  Nearly all the cases are asymptomatic, Kiatipoom added.
The factories also employ mostly migrant workers who live and work at the factory, according to Kiatipoom, and rarely deviate from their normal schedules.  Kiatipoom stressed that there was little sign of widespread Covid-19 infection in the greater community and most cases were contained.
The announcement led to some concern from various human rights groups on social media who, although understanding the need for quarantine, wanted to ensure it was being done on a humane basis, which Kiatipoom claimed it was, reminding the public that the workers normally live and work at the factory and many rarely ever leave. They also wanted clarity on if nonpositive Covid-19 migrant workers could be mixed with ones who were. This point wasn't immediately made clear.
The workers will be allowed to work as normal during the restriction period. Various law enforcement agencies are working with the factories to ensure security during the period.