Editor's note: The following is a submission from one of our readers who offered to share his recent experiences of going through the alternative state quarantine process and other requirements to enter Thailand recently and is currently wrapping up his quarantine period. He shares this to hopefully give others an idea of the experience. His thoughts, photos, and opinions are his own. This is PART TWO. Part one can be found here. This continues directly from part one, we suggest you read that first.
Eventually, despite the blizzard mentioned in part one, I arrived at Manchester airport's terminal one more relieved than I've ever been having made it thanks to a reliable driver and some luck.
I was so pleased to get out of the car and walk into the terminal. What a shock I had, though. This airport that I've flown from many times, the UK's 3rd largest airport, but today it was empty, like a ghost airport. No one in sight just a big dark cold building. Gone were the days of hustle and bustle, people laughing and joking, drinking and eating in cafes and bars waiting to go on their holidays.
Today was nothing and the entire airport was, quite frankly, a grim scene and nearly everything was closed (just like the UK), so I walked to the departure hall searching for my KLM flight to Schipol, Amsterdam, Netherlands for the first part of my journey to Suvarnabhumi, Bangkok.
I went to my check-in desk with all documentation in order 1 to 7 (described in part one). I kept this organized in a brand new three-ring binder. The check in receptionist turned away a young couple in front of me and told them the Covid test, even though it was negative, was out of date. This worried me even though all my tests were in the proper date period and negative.
He checked each piece of my documentation then looked at me. I felt like a criminal whose job it was to defraud him. My heart was pounding. He gave me a boarding card, but I felt he did so begrudgingly. Through immigration and into the proper departure terminal I went. However, nothing was open, no cafes, bars, restaurants, lounges, bookstores, even take-away. So, I was pleased and relieved when I boarded the aircraft. One thing I found interesting was that the aircraft was only half full but the check-in line suggested that the flight would be busy leaving me to think at least one-third of the people were refused to board.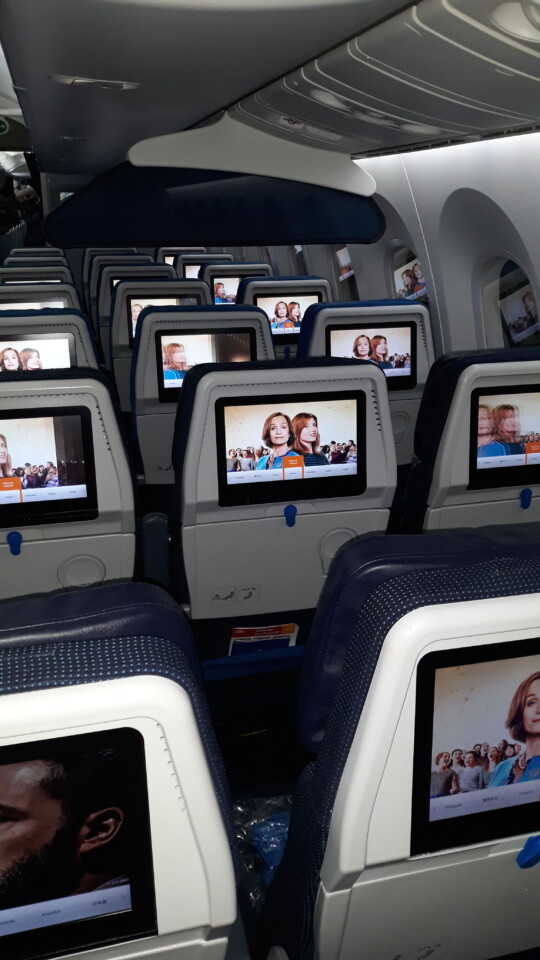 At Schipol, like Manchester, hardly anything open, no bars or restaurants and this is one of Europes largest airports. Empty and depressing. As I had my boarding card I went straight to the gate but froze when I found Dutch officials checking all documents again. I don't know why this put me in a panic but it did. Again, I saw people who had the correct documents for Manchester didn't have the correct documents for the Netherlands. At this point, I wished I'd flown Thai airlines with a direct flight from London to Thailand because they would have only checked my documentation one time.
My documents were checked by two people and after some heavy stares were given back to me, they put a golden sticker on my boarding card thus allowing me entry. Onboard this KLM Dreamliner ( a new aircraft) I counted 36 passengers in an aircraft that seats 200 or more. A pleasing aspect was that each passenger could have a whole row to themselves. meaning they could sleep over 4 seats. The flight left Schipol at 10:22 and arrived in Bangkok at 15.15 the next afternoon. The flight itself was uneventful.
However, was I in for a culture shock when I arrived in Bangkok and began the quarantine process….
To be continued in Part Three early next week-Colin