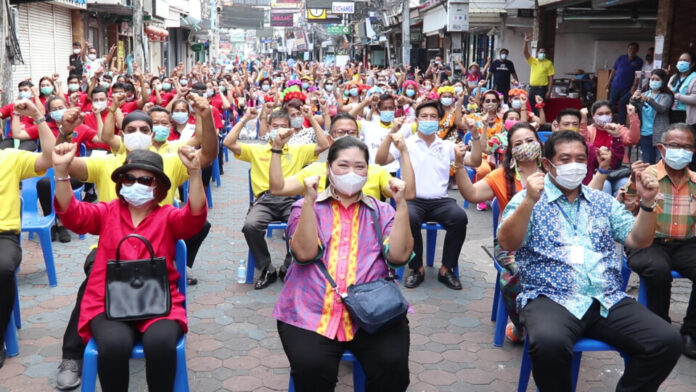 Thailand-Around 11:00 P.M. tonight, January 29th, 2021, the Chonburi Public Relations department released awaited orders detailing what they would allow an opening for this upcoming Monday, February 1st, 2021.
We have covered hotel "closings" and schools previously. Click here for more information on these
.(Editor's note: As of Press Time the Royal Gazette order for the announced changes the CCSA made today has NOT yet been released. This is expected to be effective Monday, February 1st also and is expected to include the official change of Chonburi from a red zone to an orange zone and removal of travel restrictions requiring paperwork from district offices and essential reasons to travel to and from Chonburi.)
1. Koh Si Chang will re-open for visitors after being previously closed.
2. Entertainment venues (bars, clubs, pubs, gentlemen clubs, karaoke, etc.) may open until 11:00 P.M. Proper social distancing measures, Thai Chana check-in, temperature checks, hand sanitizing, and mask-wearing should take place. Live music is ok, no dancing.
3. Restaurants may serve for dine-in customers from 6:00 A.M. to 11:00 P.M. Alcohol can be sold during legal hours until 11:00 P.M. Social distancing measures and other cautions must take place, same as entertainment venues. Live music is ok, no dancing. This includes all places to eat like markets, food courts, etc.
4. 24-hour stores, like 7-11's and Family Marts, may open from 5:00 A.M. to 11:00 P.M. They must still be closed from 11:00 P.M. to 5:00 A.M. This is designed to encourage people to go home after other venues close.
5. No activities can be organized with over 300 people without prior permission from Chonburi officials. Banquet halls, seminars, conference rooms, etc. can re-open for under this amount.
6. Essentially basically everything still closed (with the exception of chicken fighting stadiums and other animal fighting places) can open including- Swimming pools, amusement parks, water parks, floating markets, amulet markets, snooker and pool, fitness centers and gyms, arcades, internet cafes, bowling and other entertainment places, soapies, spas, cinemas, nurseries, and theaters.
7. Everything previously allowed to open, like malls, parks, beaches, etc. are still open.
8. This order is only for Chonburi. Other provinces may have different rules. Chonburi has NO quarantine requirements for domestic visitors. (IE. You can enter the province from any other part of Thailand without needing to quarantine.).
9. There will still be checkpoints, however, these are standard Covid-19 checkpoints looking for the illegal transportation of migrant workers and performing temperature and ID checks.
10. This was all correct as of this evening and the time of publishing, however, is subject to change due to an often fluid situation.
The original text can be found at the Chonburi PR page here, in Thai.