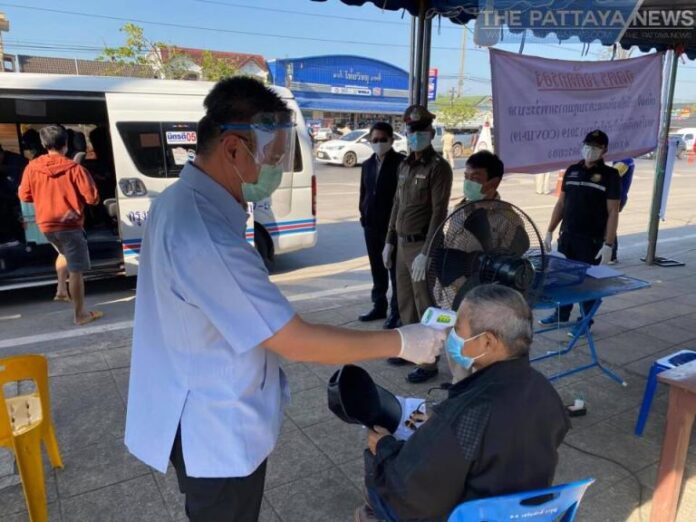 Rayong –
The Rayong Public Health Department this afternoon (January 27th) announced one new confirmed case of the Covid-19 Coronavirus in Rayong.
Rayong now has a total of 577 cases of Covid-19 with one death. The man, aged 45, worked at a high-risk place in Rayong. He had personal health issues disclosed as diabetes and heart disease.
Of those 577, 542 are Thais, while 35 are foreigners/migrant workers. Of those 577, 551 are recovered.
In total, 20,711 people were tested during active case finding so far in the province recently.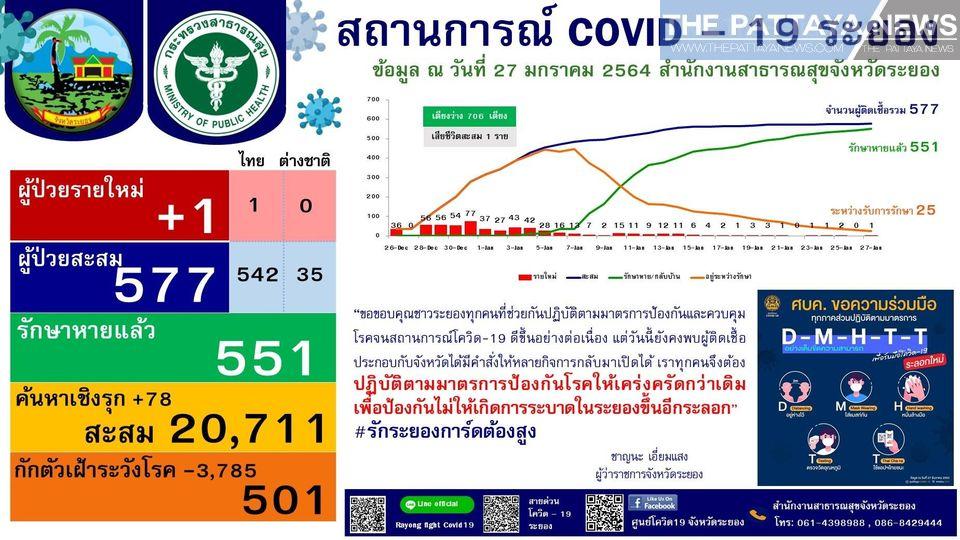 The Rayong Governor, Mr. Channa Eiamsang, told the local media today, "We may ask to seek further cooperation from employers, entrepreneurs, and others to create and collect a timeline of employees who return to work as we loosen restrictions, in order to investigate the risk of the Covid-19 disease."
"If we found that some employees were in a high-risk group, they will be urged to contact a public health officer for further screening for potential Covid-19 infections as soon as possible." Mr. Eiamsang told the press today.
"Thank you to all the Rayong people for helping and following our preventive disease control measures until the Covid-19 situation has improved."
"However, one new confirmed case was still found in Rayong today, but the province has issued a new announcement for easing of some Covid-19 restrictions by allowing some places to reopen." The governor said, referring to allowing the opening of malls, massage shops, and some other venues as of yesterday, January 26th, 2021.
"Therefore, we have to be stricter on disease prevention measures in order to prevent another Covid-19 outbreak in Rayong." The governor concluded.
The additional case was traced to a prior patient and, according to the governor, had only one close contact as she worked from home. Her close contact, her husband, has so far tested negative and is in quarantine according to Rayong officials.