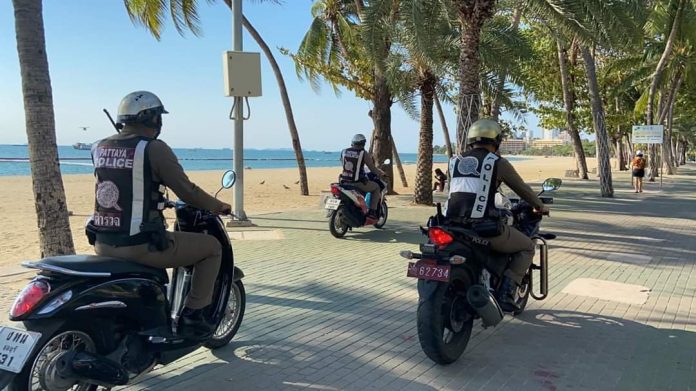 Thailand-
Local business owners, as well as employees and residents, have been showing rising frustration with Thai government decisions around control measures and regulations meant to control the Covid-19 coronavirus in the Eastern provinces of Thailand.
The Eastern provinces of Chonburi, Rayong, Chanthaburi, and Trat are currently in a special "highly controlled" and "high-risk" status set by the Center for Covid-19 Situation Administration which, along with Samut Prakan and Samut Sakhon, put them under the toughest rules in the country around Covid-19. The provinces have been under this status for weeks when an explosion of cases, mostly from illegal gambling operations in Rayong and Chonburi, took place.
However, weeks later, the situation appears to have greatly diminished in the Eastern provinces. Despite daily targeted mass testing across the area, especially Rayong and Chonburi, and consistent contact tracing and active test finding, the past two days have found a grand total of one case in all four Eastern provinces-in Rayong. The past week has been in low single digits of cases and all have been quarantined, tracked, and contact traced. Most had little to no exposure to the general public due to already being in quarantine.
Despite this significant improvement, the provinces remain under a strict status. Travel to and from requires written permission from a district office which has essentially cut domestic tourism to zero. Pattaya and Ko Chang in particular have depended on domestic tourism for their livelihood during the current period in which borders are shut to regular foreign tourism. The CCSA orders also bring other regulations such as the closure of Pattaya's popular entertainment industry which has already been struggling with the lack of foreign tourists for close to a year and was just starting to get a lift on weekends with domestic traffic.
Even venues not closed by order, like hotels and restaurants, have either limitations like a strict 9:00 PM closure for restaurants and no alcohol sales or lack of tourists in the case of hotels, causing nearly all to shut and an estimated 30,000 workers unemployed.
Meanwhile, Bangkok, which has had many more daily cases than ALL FOUR EASTERN PROVINCES COMBINED, has relaxed rules and restrictions, allowing massage shops, gyms, fitness centers, bowling alleys, and some other activities to resume. These all remain closed in the Eastern provinces despite continued calls by massage shop workers to allow them to collect at least some sort of income. Massage workers have also been hit badly by the pandemic, and related restrictions as the majority of their business previously relied on foreign tourism.
Other sectors, like Jomtien Beach vendors which remain open, say traffic is down about 80% to 90% and their income has dried up due to lack of weekend domestic tourists. After 10:00 PM the town is a ghost town. There is no curfew, however, stores like 7-11 and Family Mart are ordered closed at 10:00 PM until 5:00 AM, and all restaurants can only do takeout. Only soi dogs and the occasional car can be seen on the streets after 9:00 PM most nights.
Food lines have returned with some of them stretching to close to a thousand people as with a recent event yesterday sponsored by Pattaya City. Many of these people work in the hotel and entertainment industry and are currently out of work. Despite the government's promise to support those at risk with 3,500 baht a month for two months the registration for this program does not start until the end of this month and it will be more weeks before any income is likely seen. Hotel staff was hoping for the forced closure of hotels so they could collect social security but that looks unlikely and many have been seen in food lines recently.
Despite the bleak situation and continued calls from business owners, workers, and even local residents who would like to see their swimming pools re-opened in condos to loosen or ease restrictions the calls appear to have fallen on deaf ears. Our social media and e-mail boxes at The Pattaya News have been full daily from local readers wanting to understand why some other provinces have lifted or eased rules but Chonburi has not. (Due to the highly controlled status, Bangkok, believe it or not, was not under this status, only six provinces in total are.)
All eyes now turn to the review (which isn't a guarantee) of measures set for January 31st as stated by the CCSA. There is a chance the Chonburi Governor could loosen some measures that he has leeway over not explicitly listed in the CCSA control measures but so far that appears to have not happened. On the bright side, Koh Larn did recently reopen the past week which is a sign of hopeful improvement for the future.