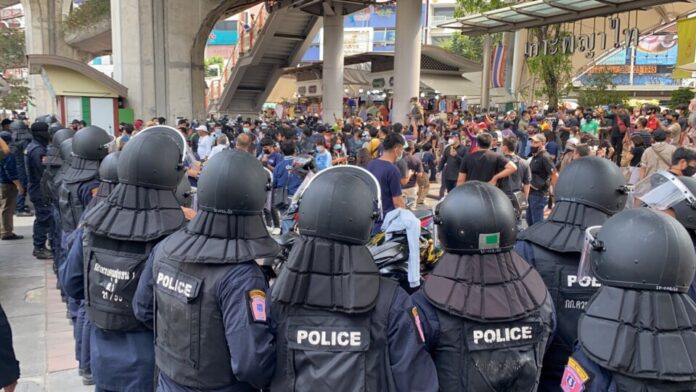 Thailand-
Following several heated protests over the past weekend between pro-democracy protesters and law enforcement in Bangkok that resulted in at least seven protesters arrested the Thai Government has reminded the public that all mass gatherings, including political, are currently prohibited by Emergency Decree.
According to Thai government spokesperson Anucha Buraphachaisri, who spoke at a press conference over the weekend, the current Emergency Decree Act and Communicable Disease Act prohibits mass gatherings regardless of the purpose currently.
However, Anucha denied the prohibition was for political reasons and claimed the government values everyone's opinion. He stated that the reason for the prohibition was concern for everyone's health and wanting to potentially avoid spreading the Covid-19 Coronavirus which has seen a rise of cases in parts of the country, including Bangkok.
The Thai Government also stated that the cooler weather recently could allow Covid19 to spread easier and so that it was more important than ever that people not gather in large groups, regardless of the purpose.
You can read about the weekends protest events here:
https://thepattayanews.com/2021/01/17/recap-at-least-seven-people-arrested-during-confrontation-at-pro-democracy-gatherings-in-bangkok/