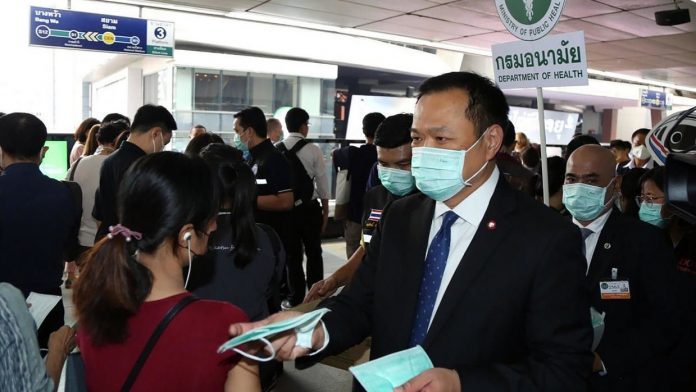 Thailand-
The Thai Public Health Minister, Anutin Charnvirakul, stated to the Thai press this afternoon that he was confirming once again that he has volunteered to be the first person in Thailand vaccinated when vaccines arrive to confirm to the Thai people they are safe.
This follows concern from some individuals over the potential efficacy and safety of the Sinovac Chinese vaccine in particular, which The Pattaya News notes is only a small portion of the overall vaccine program and doses ordered for Thailand.
Anutin said that the vaccine process would be Sophon Mekthon, Assistant Minister of the Ministry of Public Health who would ensure that all safety measures would be fully met. Anutin said that he was confident in the safety of the vaccines and that is why he was personally volunteering to be first. He had previously stated last year that he was willing to be the first person but was now doubling down.
It is worth noting, however, that there has been no "set in stone" confirmation that Anutin will be the first in the country to be vaccinated.
The first round of vaccines in Thailand is expected to arrive from Sinovac sometime next month.