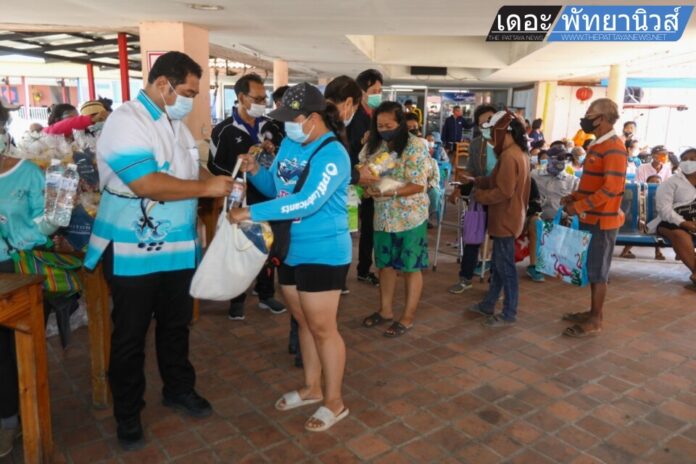 Koh Larn, Thailand-
The Pattaya City Mayor along with his team from City Hall visited Koh Larn today to deliver food, water, and supplies to island residents who are currently under heavy restrictions and measures out of Covid-19 precautions.
The island's native resident council, who have significant input on the direction of the island and their policies, voted to close the island earlier this month after a scare involving a positive case visiting the ticket booth to the island.
The island is under strict regulations and closures and all tourists were asked to leave the island. Resorts, entertainment venues, and similar businesses were closed and the island is under a nighttime "request" to stay at home. (Thailand dislikes using the word curfew during the current round of restrictions.)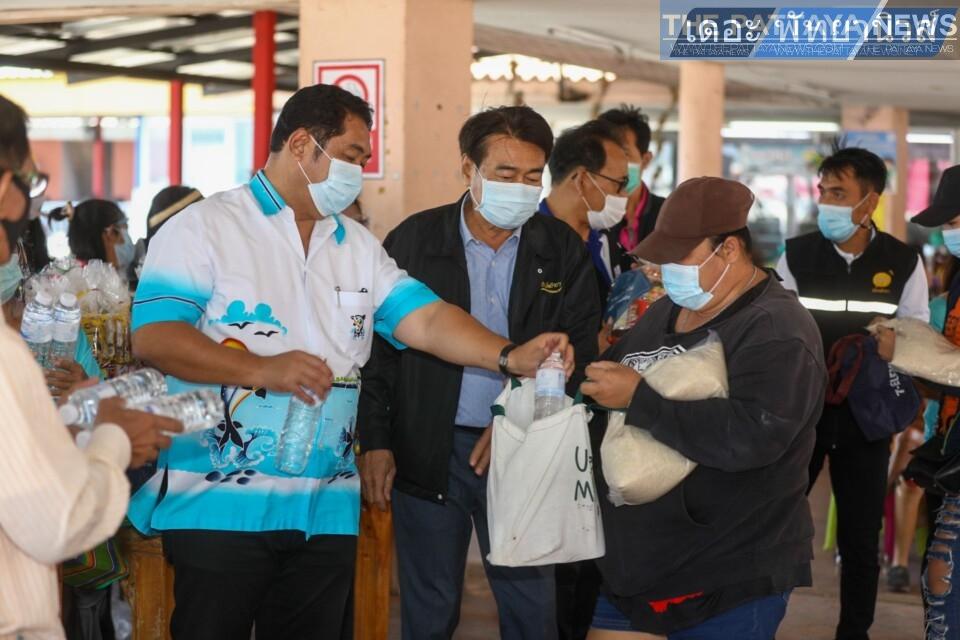 Koh Larn is nearly entirely dependant on tourism and despite Pattaya suffering difficult times overall due to lack of domestic tourists local residents of the island have said domestic tourism has kept them going and has been "better than expected" for the past several months. Without that tourism, however, the island has little to no income and is forced to rely on charity or traditional fishing.
The island remains closed until at least January 20th.
Therefore, the Pattaya City Mayor Sonthaya Khunplume and his team visited the island today both to inspect the pier for repairs to be made while there are no tourists and to deliver much-needed supplies and food to local residents.
A total of 350 sets of supplies were handed out to villagers who were in need, especially the elderly and poor. According to the Mayor, the sets of supplies given should be enough to get the residents through their current island closure period although the city would provide more assistance if needed.
Mayor Khunplume has also ordered repairs to the jetty and pier for Koh Larn during this period including railings and other safety measures and inspected the work being done for this during his visit.