Pattaya-
A Foreign man has been pronounced dead after falling from an eighth floor condo in Pattaya last night, January 8th, 2021.
The incident took place at 10:00 PM at a condo off of Thappraya Road in Nongprue last night. The exact name of the condo has been withheld pending a full investigation by Pattaya Police led by Lieutenant Colonel Sombat Kaew Moonmuk, Deputy Police Investigator.
Police, along with Sawang Boriboon rescue workers and The Pattaya News arrived at the scene to find many condo residents gathered around the scene of the incident.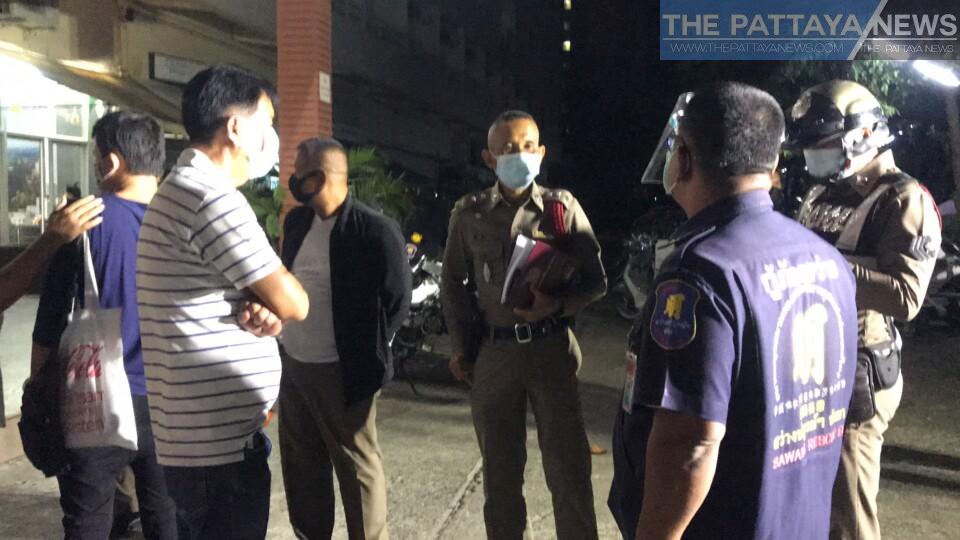 The victim was a 58-year-old Australian (some reports claim he was Austrian, although police insist he was Australian) citizen whose name was withheld pending notification of his family and his embassy this morning. His body lay on the ground near the base of the condo after reportedly falling from an eighth floor balcony.
Mr. Somphoth Chanthavong, 34, a Laos citizen, was waiting to speak to police regarding the incident. He identified himself as the victim's partner.
Somphoth claimed both men had been drinking alcohol earlier in the day and that the victim was heavily intoxicated. He stated that the two entered into an argument, which he claimed was common, that became heated. The exact nature of the argument was not given.
At one point, the deceased went out to the balcony and according to Somphoth began to threaten to jump. Somphoth claims this is at least the third time this had happened and he did not take it seriously until the man climbed into the railing.
Somphoth claims he attempted to stop the victim but tragically the Australian man fell to the ground where he was later pronounced dead.
Lt. Col. Sombat ordered Somphoth temporarily detained in order to interview him at further length at the Pattaya police station but noted that so far Somphoth was being cooperative and there was no reason not to believe his version of events.
The body of the victim, meanwhile, was taken to a local hospital for a full investigation and to notify family and his embassy.