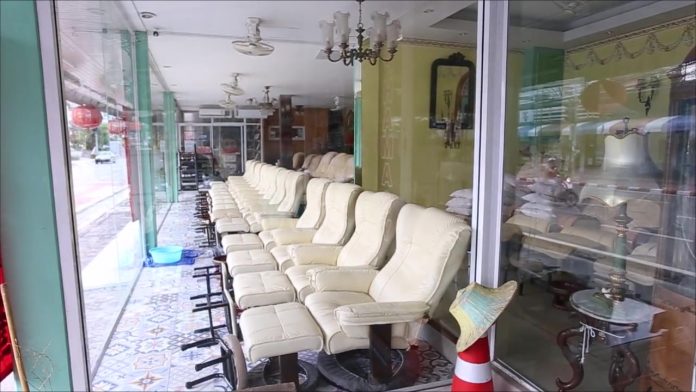 Thailand-
The Minister of Public Health, Anutin Charnvirakul, stated to the Thai press this afternoon that he will be proposing to the Thai Cabinet next week to waive annual license fees for massage shops affected by the Covid-19 relates measures in many provinces right now.
Due to a new round of Covid-19 clusters of infections in Thailand massage shops have been ordered closed in many provinces, especially ones that contain the highest number of massage shops like Bangkok and Chonburi. This industry, according to Anutin, is one of the hardest hit and in particular traditional Thai massage is seen as a cultural heritage of Thailand and important to tourism and overall tourism infrastructure.
A total period of up to two years is proposed for the industry and the license waivers are expected to help massage and spa business owners during this difficult time. It's important to note, however, this is only a proposal at this time and is not concrete or final. It is unclear exactly when the Thai Cabinet will debate on this measure.
According to Dr. Thares Krasanai Rawiwong Director-General of the Department of Health Service Support, over 10,000 massage shops were previously registered in Thailand but only roughly 4,000 have reopened after the first round of the Covid-19 pandemic hitting Thailand. The Ministry of Public Health and the massage and spa industry fear that if measures and assistance aren't given to the industry, which has a large number of informal workers, the industry could face an existential crisis and face a substantial collapse of infrastructure.