Chonburi-
The Pattaya News first published the orders by the Royal Government Gazette yesterday afternoon after it was released regarding five provinces being placed under the highest state of control, including needing officials' permission for interprovincial (not inter-district) travel.
We now have more information on the process, however, it is important to note this is a fluid and evolving process and details are changing quickly, sometimes even within minutes. It is also important to remember as officials continue to stress this is  NOT A LOCKDOWN OR A BAN, but it is a set of strict travel measures and regulations.
First, the five provinces are Chonburi (Pattaya), Rayong, Trat, Nonthaburi, and Samut Sakorn.  It involves entering and leaving the province. We are going to focus on needing to leave as that is the majority of our readers. If you need to enter you will need to visit the district office of the district you are currently in or contact them for the process.
According to Mr. Amnat Charoensri, the Banglamung District Chief, the process is to obtain a registration letter from the Banglamung District Office in Chonburi (Can also go to Muang Pattaya District Office, Municipality Office Subdistrict Administrative Organization Or your village headman's village head office) to certify the importance and need of traveling inter provincially between high control zones of the five provinces listed above. If you are not in Pattaya/Banglamung you can go to the district office in your local district.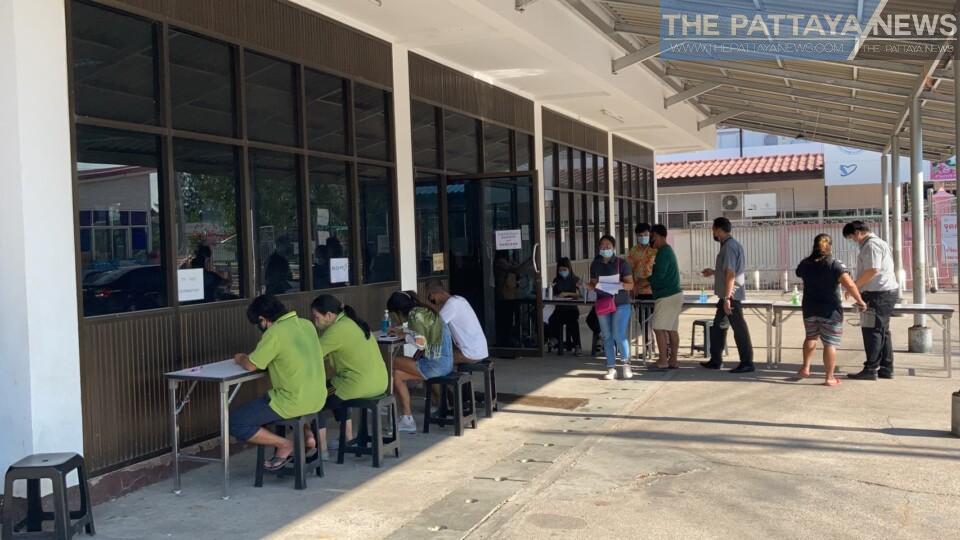 You will need to provide evidence that your trip out of the province is essential and urgent. There is not a definitive list of what is urgent and what is not, that is up to the officer to decide. We have been told at The Pattaya News that "If you have to ask if your trip is urgent, it is likely not and stay home and postpone."
The Banglamung District Office will be open from 8:00 AM to 6:00 PM for this service. You will also need to provide an identification card or passport and fill out two forms of certificates.  You will need proof that your trip is urgent, such as a doctor's order or embassy appointment letter.
If you are working, you will need a letter from your employer and proof that your job requires travel. This requires certification and signatures from your manager or owner.  There is no time frame given for how long approval for documents may take. If you do not have a certificate, you will not be allowed to pass screening points between the provinces. As of press time, the form is not YET available in English but is coming "soon". Pictures were taken at Banglamung District Office this morning.
We have been getting a lot of questions, it is important to remember this is a brand new process for everyone, only a few hours old as of press time. Some of the most popular questions are "If I am going to the airport and have a ticket do I need a certificate" or " If I am in ASQ do I need a certificate to go to my final destination in a high control district?" There is not a clear answer to questions like this yet but we have been told by the Banglamung District Office that when in doubt, you need a certificate. If you are going between high control provinces, like Rayong and Chonburi, you will still need a certificate.