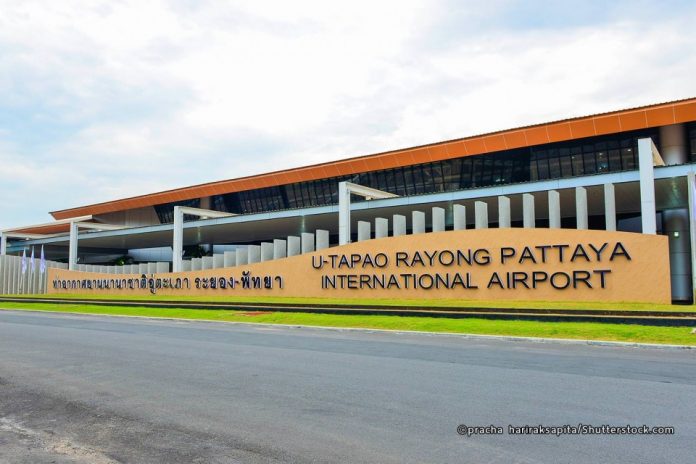 Rayong-
U-Tapao airport has essentially announced that they are suspending flights, except for special repatriation, military, cargo, etc. flights until the end of January as a result of new Covid-19 restrictions in the province of Rayong and Chonburi.
These new restrictions essentially will stop domestic travel to and from the airport at least until the end of January, or until the situation with Covid-19 in Rayong and the nearby provinces improve.
Some of the airlines that have already announced cancellations due to the airport's announcements are Thai AirAsia, Bangkok Airways, and Thai Lion Air. U-Tapao is used often for flights to popular domestic destinations like Phuket and Chiang Mai around Thailand. The airport was not being used as a major international source and so this is not expected to directly impact people flying in on approved international flights with proper paperwork such as a certificate of entry.
A chart of canceled flights in Thai can be found below. The airport suggests people contact their airlines directly, and not the airport, about potential refund information or for questions or complaints.