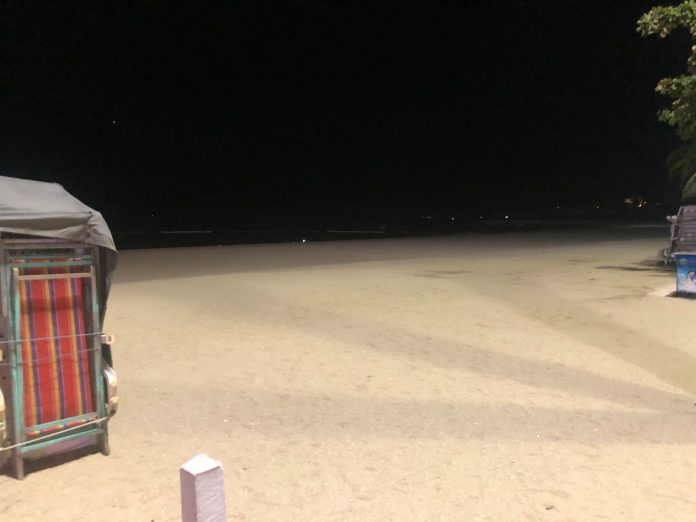 Pattaya-
The following is a feature article in which we look at the top five local stories, as chosen by our editorial team, in Pattaya over the last week. This is designed to give readers a quick "Catch up" on what is happening without having to go through our many stories every day. This list is not in any particular order of importance. We have a separate listing of National stories that we do every week as well, this is focused on local stories.
This is from Sunday, December 27th, 2020 to Sunday, January 3rd, 2021
1. English man survives apartment fire by climbing down his sixth-floor balcony!
An English man survived an apartment fire that broke out suddenly and blocked his access to leave by climbing down the outside of his apartment balcony…and the entire shocking incident was caught on camera!  He survived with only minor injuries.
English man survives apartment fire in Jomtien by climbing down from sixth floor balcony, caught on video
2.  Prime Minister Prayut visits Pattaya City
The Prime Minister of Thailand, Prayut Chan-O-Cha, visited Pattaya last week to inspect hospital quarantines and procedures following Covid-19 cases in the area, as well as to provide moral support for local residents. Here is a recap.
3. Upset business owners ask for financial aid after Covid-19 measures close business
Following the announcement that Banglamung was closing "high risk" business due to Covid-19 cases, upset business owners demanded support and help.
Business owners, affected staff in Banglamung show anger, demand financial compensation from government for sudden Covid-19 related closures and measures in district
4.  Banglamung/Pattaya enters highly controlled status and closes "high risk" business
Without a doubt, the biggest story of the week was for the second time in 2020, and one day before New Year's eve and many planned smaller parties at nightclubs and bars, Banglamung shut down entertainment and other venues. The order has since been lightened with restaurants allowing dining and malls back open but bars, clubs, massage shops and similar venues remain closed as do schools and entertainment venues like bowling.
Banglamung/Pattaya enters highly controlled status, shutdowns of non essential business, bars, malls, etc
5. Chonburi Provincial Police Commander transferred
Following a Covid-19 series of infections in the area, most coming from illegal gambling establishments, the Chonburi Provincial Police Commander was transferred.
Chonburi Provincial Police commander moved to Police Headquarters following Covid-19 cluster of infections
That is all for this week, thank you as always for reading the Pattaya News!