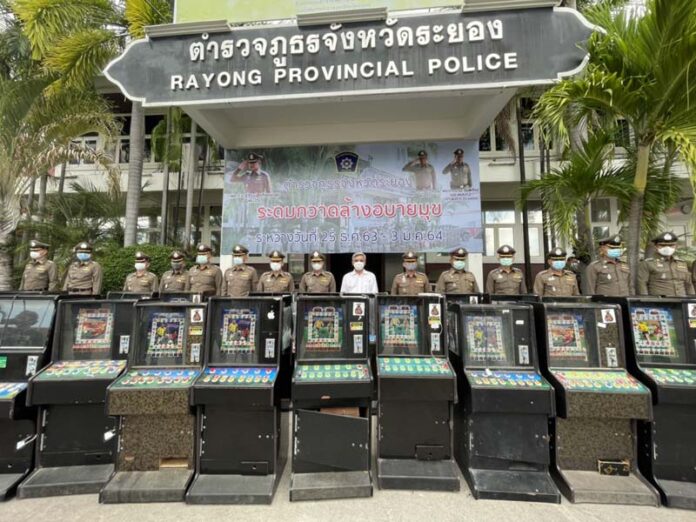 Rayong-
Law enforcement officials, accompanied by the Rayong Governor, displayed 55 illegal slot machines this afternoon at a press conference in front of the Rayong Provincial Police District Office.
This followed an ordered crackdown on illegal gambling after a cluster of Covid-19 infections emerged from illegal gambling establishments in the area with allegedly no Covid-19 prevention measures. The crackdown also resulted in the transfer of the former Rayong Provincial Police Chief after he famously claimed that there were no illegal gambling establishments in the province and that news stating there was, even from health officials, was "fake news."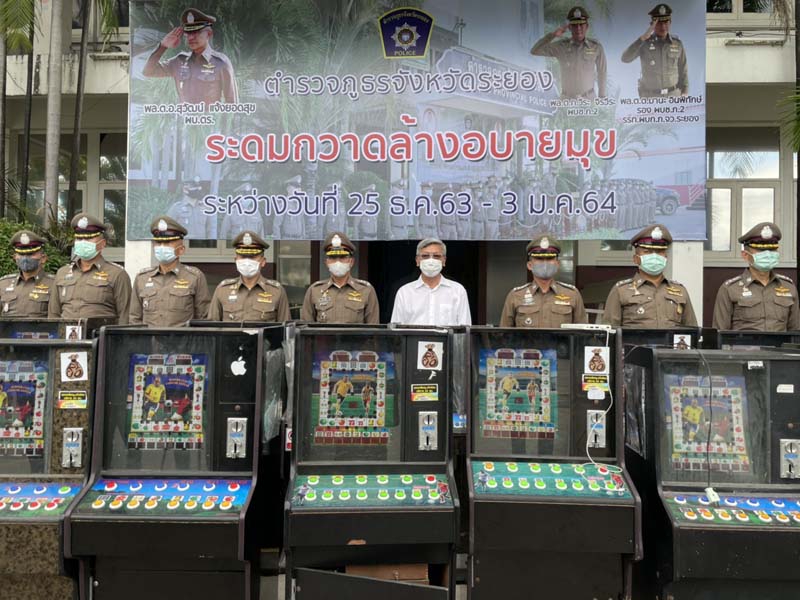 Rayong Governor Channa Iamsang along with  Lt. Gen. Virajiraweera and Lt. Col. Mana Inpitak led a press conference today.
Lt. Col Mana said officers used tips from concerned citizens about the potential spread of Covid-19 to find the alleged illegal establishments and machines and had so far identified 45 suspects at 28 different locations.
Mana also stated that Rayong officers were committed to stomping out both Covid-19 in the province as well as illegal gambling. He did not state what would happen to the seized slot machines.
Photos: Naewna