Koh Larn, Pattaya, Banglamung, Chonburi-
An unidentified man, who may possibly be a foreigner according to Pattaya Police, was found hanging from a tree deep in the middle of a forest on Koh Larn last evening.
The body was discovered at sundown last night and emergency responders, along with Pattaya Police and The Pattaya News, responded to a call from a hiker just after 7:00 PM after taking speedboats to the island. The body of the man was discovered in deep forest halfway up a hill towards the Pho Thong Shrine. He had no identification and was hanging from a necktie in a ravine from a tree.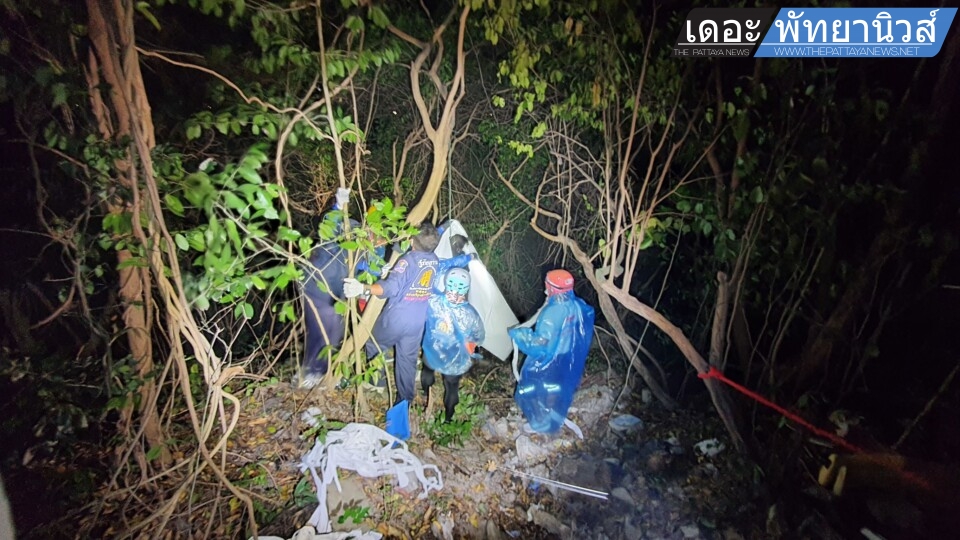 The body was discovered by a hiker in the area making his way through the forest just before sundown, a local resident, who said they smelled a foul odor and traced the smell to the body of the man hanging from a tree.
Pattaya Police are investigating the incident and the body has been taken for an autopsy for both identification of the victim as well as to determine if the incident was suicide or if foul play was potentially involved. Sawang Boriboon workers said the body was in a state of decay that led them to believe the man had been hanging for some time, likely over a week, and was possibly foreign.