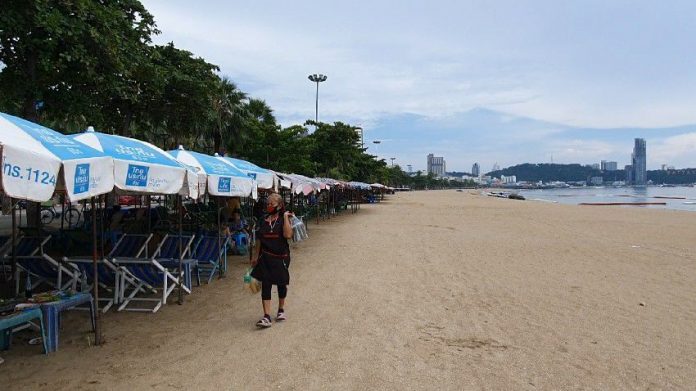 The following is an opinion article. The statements and opinions within are the author's own.
Yesterday, I wrote an opinion article about how the Thai Government should be transparent and clear about their goals regarding a recent round of Covid-19 infections and how they planned to tackle the situation. You can read that opinion here. Today, I wanted to cover a different topic but one that those who were here during the last measure of restrictions in March to July of last year remember quite well.
Today I wanted to address why I believe the government should, especially this time, tone down threats and warnings of implementing harder measures, closures and business restrictions as well as using language that makes it sound like the current cluster of infections around the country is the fault of the citizens.
Last Spring and Summer, while bringing us through different "Phases" of re-opening, the population was continually told that if they "didn't do this" or "didn't do that" they would not be able to re-open peoples livelihoods, etc. There was also moving of the goalposts, including when people were told that "if you did this, we will do this" which was then moved and caused massive criticism. However, the situation was also fairly new and we did not know as much about Covid-19 as we do now, nor were vaccines on the way. Nor was portions of people's livelihoods and economy, especially in places like Phuket, Samui and Pattaya, as brutally hit now as they were back in March of 2020 when some folks thought this would be over in a few weeks or months. Foreigners, almost a year later, are still mostly locked out without going through hoops and quarantine.
We are now starting to hear some of this language again, which makes it sound like the Thai (and expat) population who for the most part have complied for the past ten months are the ones in the wrong here. Statements at press conferences like "If the situation doesn't improve and people don't comply, we will have to get stricter." "If people don't listen, we will have to move to Phase 2 of tougher restrictions and close more venues, limit more hours, etc."
I'm not arguing, by the way, that these measures would not be needed or even who should or should not get the blame. I'm simply saying that how we look to gain cooperation of the public needs to be examined.
Threatening people, millions and millions, who have already had savings, business and livelihoods destroyed, especially in areas like Pattaya, Phuket and Samui that have also seen hundreds of businesses closed and formally thriving streets with tourists now barren before this round of Covid-19 with more financial pain and hardship is not the right answer in my opinion. That is also why we are seeing substantial opposition to the CCSA's proposal of blanket policies for high risk provinces and public disagreement between Governor's and the CCSA which we did not see during the prior measures. (Much.)
We are also seeing pro-democracy protesters and Government opposition parties, who mostly supported the measures during last year's closures, speaking out and objecting. Even some pro-government aligned parties are questioning another massive round of blanket restrictions and closures without scientific evidence. Prominent business associations, like The Thai Restaurant Association and Tourism Association, is also stepping up against blanket, harsh, business decimating restrictions, no matter if you want to call them lockdowns or not.
I am NOT saying the restrictions are not possibly needed or that the doctors aren't doing their job to control the situation. I am, however, saying that by "changing the language" on how we can work together to fight this as well as provide financial aid and support to those affected is absolutely needed this time. This also goes with being clear and transparent about timelines and goals. Are we trying to eliminate this again? And why, if so, when vaccines (a small amount) will start arriving next month? How long will we need to eliminate? What will the timetable for re-opening people's livelihoods be?
I commend the government on moving up vaccine timetables and nearly doubling the amount they have purchased over the past week by the way, this was a good move and will help the country in the long run, especially the foreign tourism industry. However, if there is no infrastructure left, the damage will be done for a much longer time. This also goes for if Covid-19 is allowed to get ahold of the elderly and vulnerable, especially in Issan, and the damage and pain this could cause which must also not happen.
The Thai Government seems very unable, unwilling or reluctant to offer financial aid this time, especially to the informal workers affected with facing the "threat" of long, horrific business closures. Those here in Pattaya last year remember food lines in the thousands at the height of the closure period…we surely don't want to repeat that, right? Therefore, I simply suggest we soften the language rather than continually threaten people who have already had a miserable year and most who got no financial support and dig deep into our pockets to support those who need it if we have to enact the restrictions (and we may need to do so) to control this virus. If we gain cooperation and support, vs. threats, we can beat this virus and help everyone affected financially at the same time.
Thank you for listening, please leave any comments or thoughts below.
Adam Judd