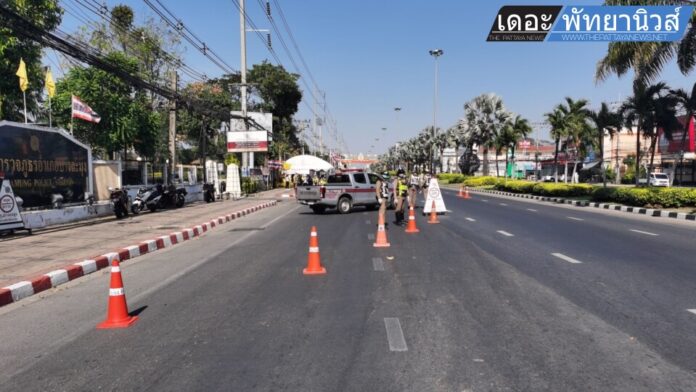 Banglamung, Chonburi-
Mid-afternoon today in Banglamung, nearly directly in front of the Banglamung Police Station on Sukhimvit road, officials set up a checkpoint, referred to them as screening points, to randomly inspect selected vehicles and passengers for inspections in regards to Covid-19 prevention measures.
The primary purpose of the checkpoints was to search mostly mini vans and trucks for potential illegal migrant workers being transferred from between provinces, as well as to provide temperature checks and review the legal status of those in the area.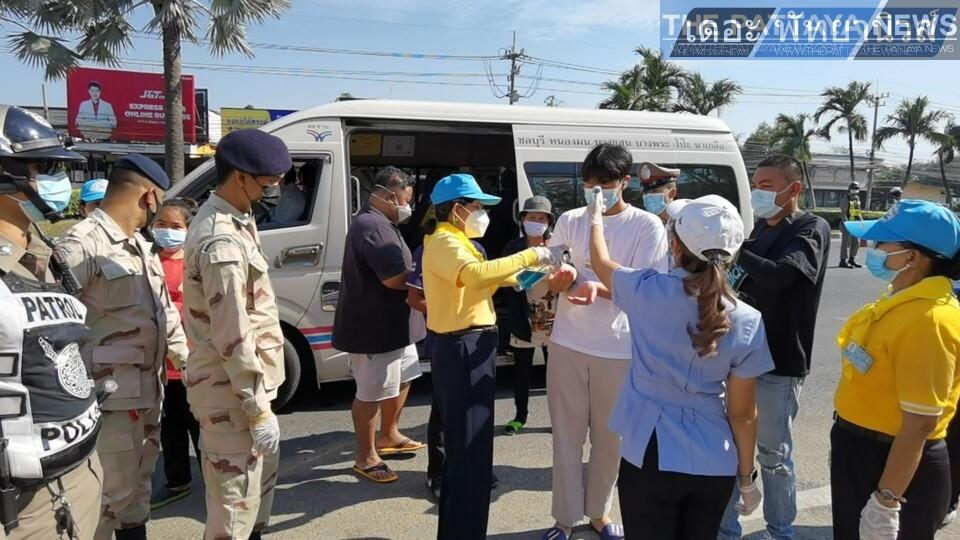 One of the orders made by the Governor of Chonburi to help reduce the potential spread of the Covid-19 Coronavirus was to stop the transport of foreign migrant workers in and out of the Chonburi area and these checkpoints, according to the Communicable Disease Committee of Chonburi Province and Police Lieutenant Colonel Suchart Dusdi helped serve this purpose. They also stated to The Pattaya News that were inspecting living dormitories and camps of migrant workers in the area to ensure there was not a potential risk of the spread of Covid-19.
The Pattaya News notes, however, that there are no "hard restrictions" on travel or "lockdowns" in terms of people not being able to enter or leave. These checkpoints are rather screening points being used for precautionary measures.