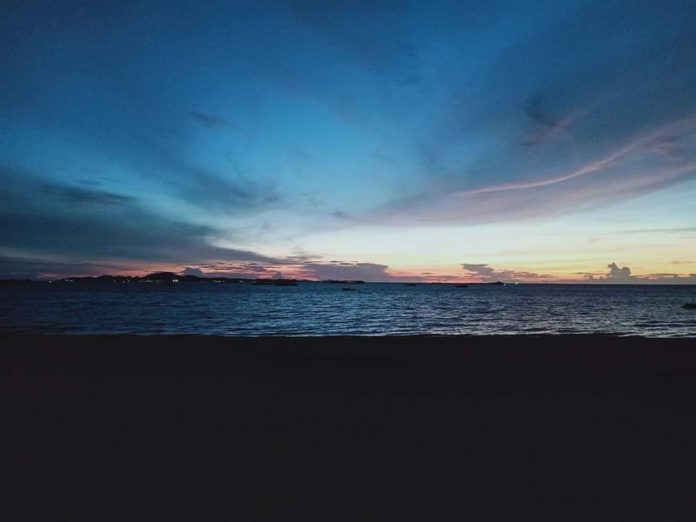 The following is an opinion from one of our staff, although his opinions are his own and may not always reflect the views of The Pattaya News Company Limited. We welcome submissions and opinion editorials, feel free to mail us your thoughts at pattayanewseditor@gmail.com for us to consider your thoughts for submission.
It feels like Deja vu doesn't it? For those of us who were here last March in Thailand when we shut down, locked down, entered restrictions or whatever they are calling forced business closures these days it certainly should.
This time, however, the cluster of infections seems to be much larger and the fear from many appears to be gone after months of living life mostly as normal here. It's obvious from a drive around Jomtien Beach today, crowded with people both Thai and foreigner, that despite a heavy increase in cases in Banglamung and positive cases that have appeared all over town based on the timelines you have published that many people have either lost their fear, are just tired of the whole thing, don't care or all of the above.
I'm aware of the reports that 90 percent or so are asymptomatic and anyone who has been in Pattaya or other tourist towns has seen the utter devastation the closed borders and the last multiple month closure caused. Another one would be completely apocalyptic in my opinion and it is highly likely all the food lines we saw from bar owners won't appear this time. Near the end of the last closure period some of the food-lines were attracting thousands of people like a church in Jomtien. That was with at least some small measure of financial aid for the informal workers, some of them anyways, which seems unlikely this time at best. However it's also important to remember that as visible and impactful the tourism (including domestic) industry and hospitality industry is it's only a small part of the country overall.
In my opinion, Thailand has some difficult decisions to make over the next few weeks. If they can't get this situation under control they need to decide if they will use "lighter touch" suppression measures like Mexico, Japan, Turkey, Dubai, Sweden, Norway, India (now anyways) and other countries or another massive attempt at elimination and all the economic consequences that come with that. It's difficult (and I'm glad I'm not in the position) to say which decision is the right one. Vaccines are just around the corner and the current situation has thankfully caused Thailand to purchase more vaccines and move the timetable up.
However, Thailand likely can't afford to simply close everything in hospitality, retail, domestic tourism, restaurants, gyms, bars, entertainment, malls and other businesses that mostly employ lower paid workers and simply wait to vaccinate people like they basically did by closing borders. They have stated multiple times they don't have (or won't provide) the level of financial support needed for a "keep it all closed" strategy like many western countries for months once again which is what this strategy would require. Should they manage to borrow the funds required for this and provide aid as well as remember the mental health aspect a long term closure would have, the strategy would be more reasonable but they would also need to do some hard thinking about the long-term effects another month long closure could have on the infrastructure of the tourism and hospitality industry, especially if they hope to start to recover the industry later this year.
At the same token, despite the large number of asymptomatic and unaffected with this strain it's also clear Thailand can't afford for their hospitals to be overwhelmed and there is a significant elderly population in Issan that would likely be heavily affected (Partly why they seem to be preparing to shut down provincial travel and protect the North East and some other areas). For that matter, the expat population in Pattaya would likely be affected also but so far doesn't seem overly concerned, although in my opinion some should be. Moving the vaccines up for these at risk groups was a great first step and hopefully they keep doing so and purchasing more. The faster we get our health care workers, our elderly, our vulnerable and other high risk groups help the better. We also need to remember our expats, as many have families, work here and pay tax and love Thailand and ensure that, if they want it, they have the ability to get a vaccine as well.
In closing, Thailand needs to announce what they plan to do and what the strategy is. If it's elimination and we are going to spend weeks and months getting cases to zero again like before or Australia they need to be clear about that-not move goalposts or keep adding phases (Remember the last time, Phase five magically appeared to re-open entertainment when previously stated everything would open in phase four?) or lead the population along saying it's going to be only two weeks or so. They also need to find a way to provide financial support.
If it's suppression then they need to continue to boost up the vaccine plan, increase their hospital capacity, utilize their million strong volunteer health workers (a huge benefit and very capable in helping with this situation) and provide intelligent risk vs. benefits closures and restrictions. It seems right now that we are simply saying "close nearly everything public again" without taking into effect the massive waves of deeper impact this will have, especially on the millions of health care workers.
However, I'm not a doctor, nor am I an economist so I don't have the answers and I see the positive and negative of both approaches. However, I think it's fair to say we need a clear idea of what they plan to do-elimination or suppression and to be transparent about that decision to support the public. It's not time to blame anyone in my opinion, although there is likely plenty to be thrown around, but it is time to figure out what the solution is and be clear about it versus implement kneejerk reactions or those that are scientifically not proven (For instance, closing all restaurants for takeout only and not providing, say, only outdoor dining as a compromise? Reduce capacity? Etc.)
Adam Judd