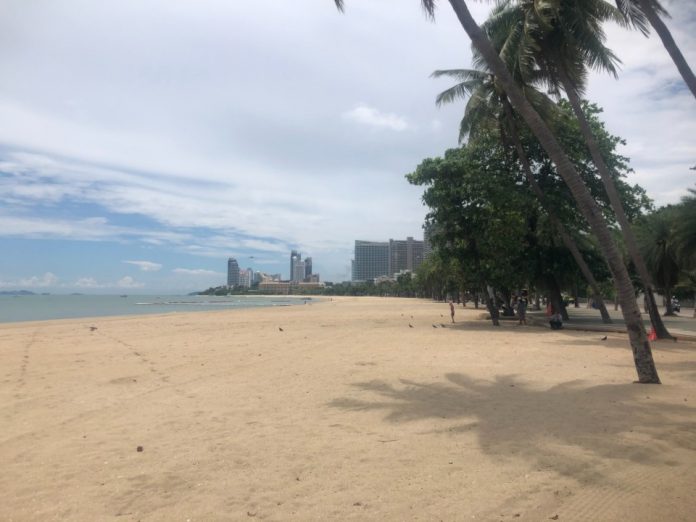 Thailand-
The Ministry of Public Health is going to propose tough new restrictions, especially travel, for Rayong, Chonburi (Home of Pattaya) and Chanthaburi, according to Deputy Public Health Minister Satit Pitutacha.
These would be additional harder measures of top of a CCSA proposal that we reported on this morning for 28 high risk provinces. Read more about that here.
Mr. Satit said he will be proposing the tougher measures to the Thai Prime Minister, Prayut Chan O'Cha, later this weekend, possibly as early as tonight. If approved, the measures could take place early next week.
The measures would essentially restrict travel (Officials prefer to avoid the usage of a word lockdown, but the measures would be similar) to and out of Chonburi, Rayong and Chanthaburi unless one had an urgent need approved by officials for at least 28 days.
Satit said this would block the motorway and all major roads in and out of the provinces and they would work with local residents on restricting access on minor roads.
Strict checkpoints would be setup stopping all visitors without urgent business as well as restricting residents from leaving.
Satit's statements were made at a press conference at a field hospital in Chonburi this afternoon as he visited the area to inspect health and safety measurements. He said that the main reason for the large cluster of infections in Rayong and Chonburi was nearly all related to illegal gambling. As a result, many contacts of those involved were still avoiding authorities and were difficult to track down, leading to more cases despite authorities reassuring those involved there would be no prosecution related to illegal gambling.
The Pattaya News will keep you informed if this measure passes and what this means for local residents. As the matter is currently only a proposal, there are no details at this point on what reasons one could use to leave the affected provinces or enter them or the process involved.