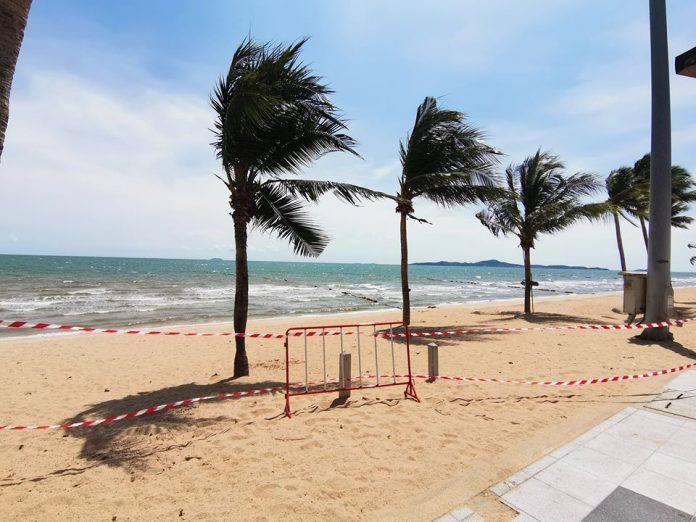 Hello everyone!
It has been a difficult 2020 for many and as we move into 2021, The Pattaya News remains committed to providing our local community with quality, self-written, non-aggregated, locally reported and researched, fact-checked, neutral, unbiased news. We have grown significantly over the last year despite Covid-19 by expanding our staff and reporters despite the financial loss and hope to continue to do so in 2021.
During Covid-19 many business owners and tourists have relied on us for the news and many people wanted to help us with donations. We get tons of messages daily asking for information and we struggle to keep up with answering people and keeping the news churning out at times. There has been another measure of closures and restrictions in Pattaya/Banglamung as our regular readers are aware and our future advertisers have canceled. We need more staff during this period to provide you with more accurate news, as well as more video news and we need to keep paying them. Unfortunately, with so many businesses impacted by Covid-19 and foreign tourists still not allowed to enter Thailand without restrictions, the number of potential business advertisers have dropped to nearly nothing.

Yes, the website has ads from our third-party ad providers, but that is limited income as well, and we do not want to place more potentially intrusive ads as we are aware some of our readers feel we already have too many. If possible, we would even like to scale the number of current ads on our site down but need your help to do so. We also refuse to add paywalls or required subscriptions like many newspapers around the world have now done. We know nothing is more upsetting than clicking on an interesting article only to be hit by an article limit, required registration, or a paywall. We don't plan on doing any of these methods that disrupt our readers and community.
If we have helped you and you appreciate it, we are very happy to accept donations, (and we highly appreciate it in these hard times) all of our news is free with no paywall, we aren't charging or putting a paywall up. If you can't afford to donate but would like to help, sharing our news helps us! We appreciate all of our readers and understand many of you have also had financial difficulty so if you are unable to assist, please consider sharing or letting others know. You can click here now to help or keep reading for more information. ((If you would like to send directly to a bank account or different method send us a mail at Pattayanewseditor@gmail.com)
We do our best to help our community as much as possible, we help businesses for free, charities, and provide valuable information without clickbait and misleading titles. We are unbiased and neutral. (Not the most profitable route)
We have paid all of our 10 full-time staff and around 30 part-time 100% salary throughout the last 9 months of financial hardship, but we want to continue paying our staff 100% and if we get extra money from our users, we will expand our team to get more news out to everyone. We hope we can secure the next 6-12 months.
We were in two minds about reaching out with asking for donations, but we don't want to lay off our staff, especially in hard times and when our news is most needed. We would like to expand to support the local community and tourists dying to come back.
ANY MONEY RECEIVED WILL GO 100% TOWARDS staff SALARIES/EXPENSES. (Not new equipment or rent) We set the target at 80,000 USD which is enough to offset 40% of the costs for one year and enough for another staff member (Likely another writer) to help.
Thanks for your help
(If you would like to send directly to a bank account or different method send us a mail at Pattayanewseditor@gmail.com)
From our TPN/The Pattaya news team
We will try and find a way to reward people that have helped us, possibly by setting up a chat/group or meet or do an event as well.