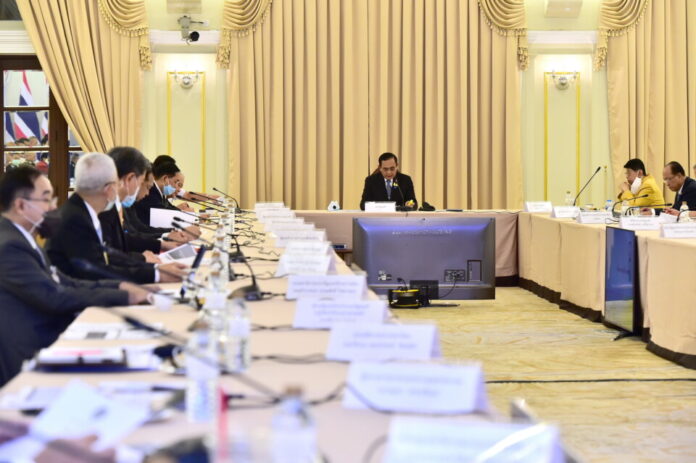 Thailand-
The following is our weekly feature in which we ask our readers a newsworthy question at the start of each week and then highlight your responses to us the following week.
This week, we want to ask our readers their opinions regarding Thailand's current strategy around a large cluster of Covid-19 infections that appear to have begun from a shrimp market in Samut Sakhon and has since spread outwards.
Thailand has, so far, taken a "test and trace, suppression" style approach to this recent cluster versus a draconian, economically painful lockdown that could also carry a host of other issues with it. Thailand has divided the provinces into zones and given governor's significantly more power to deal with the problem in their province. This is very different from the prior situation in which the CCSA (Center for Covid-19 Situation Administration) took total control and took a "one size fits all" approach, putting the country into strict restrictions and a curfew for months back in last April.
The current cluster of infections in Thailand has grown to well over a thousand, however, the CCSA has also stated that roughly 90% are asymptomatic and the remainder have very mild to mild symptoms. None of them are in serious condition.
What we want to ask our readers this week is do you agree with this approach or would you support another lockdown or a different approach? If Thailand did enter a lockdown, how should (can?) they support the vast numbers of people who work day to day, considering the government was unable to properly support the prior 5000 baht a month payout program according to many social media complaints and media and claim to not have the funds?  We understand many of our readers are retired and therefore a lockdown would not have the economic or financial impact on them that it would on a working Thai person, especially a lower income worker, and ask our readers to consider this before answering the question.
You can respond here or on our social media pages or email us at Pattayanewseditor@gmail.com. We want to hear what our readers have to say.