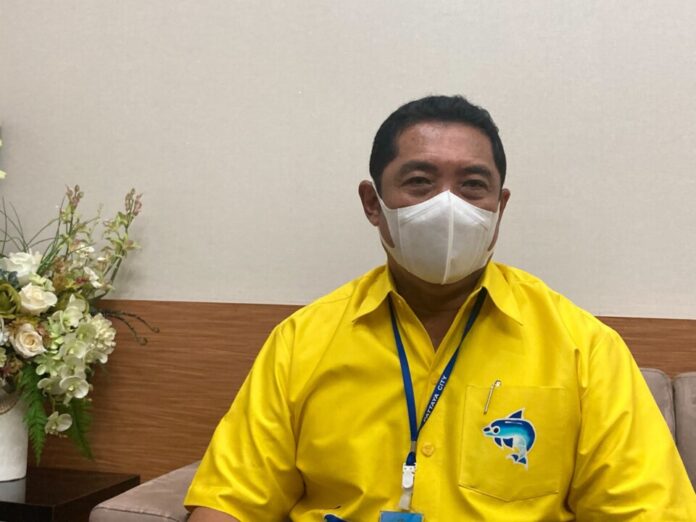 Pattaya, Thailand-
Editor's note: These statements were made before an announcement by the Chonburi Public Relations social media regarding higher numbers of Covid-19 cases mid afternoon on Monday, December 28th.
The Pattaya City Mayor Sonthaya Khunplume spoke with The Pattaya News and other local Thai press this morning, seeking to reassure local residents that Pattaya City directly had not yet seen confirmed cases of Covid-19 and that officials had no signs of widespread infections or issues in the area.
Mayor Khunplume also wanted to reassure local businesses that despite rumors on social media there was no plan, as of press time, to close the cities major entertainment sector or restrict the sale of alcohol over the New Year period.
Pattaya city has already had a difficult year, like most tourist reliant cities in the world, due to borders being largely closed to foreign tourists since March without going through a series of hoops and requirements, the biggest being a fourteen day quarantine period at ones own expense. Pattaya welcomed nearly ten million tourists in 2019 and was the 19th most visited city in the world but the pandemic has caused immense pain for the city and local business.
On top of this, the popular countdown festival to celebrate New Years at Bali Hai Pier was canceled, an event that could have brought hundreds of thousands of domestic tourists to Pattaya and helped many local businesses, especially those catering to Thai nationals.
Mayor Khunplume said that city officials were carrying out regular inspections of the local markets, especially Lan Pho Market and the Naklua New Market and that random Covid-19 testing had been performed and there was no sign of Covid-19 or an outbreak in the area. He also stated that hygiene measures were high and officials were touring both markets and entertainment areas to ensure that the situation was under control.
Mayor Khunplume said he felt confident about the situation in Pattaya as of this moment and officials were watching and monitoring the situation on a daily basis. There will not be any business closures or alcohol bans at this time, he said, responding to nervous people who have seen similar rules implemented in Krabi, Samut Sakhon, Samut Songkhram and Mueang Rayong. The Pattaya News notes, however, that the Chonburi Governor would be the final decision maker in any restrictions implemented across the entire province, however, works closely with Mayor Khunplume.
The Mayor also stressed that eating seafood could not spread Covid-19, especially cooked properly. He urged residents to continue to support their local seafood vendors and also wear masks, socially distance and wash their hands.