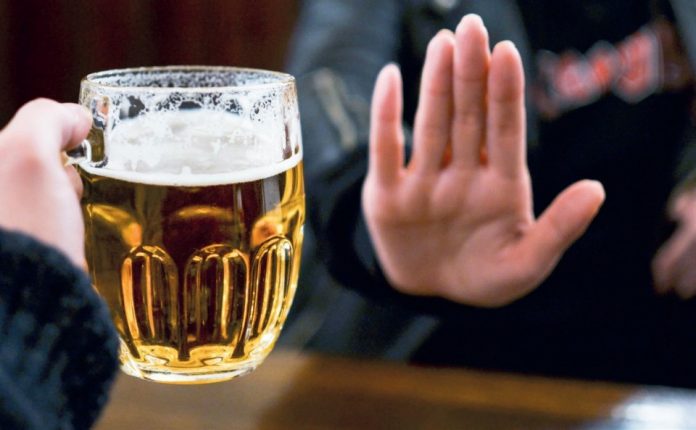 Pattaya, Thailand-
Official notices were delivered to many local bars and venues yesterday, December 16th, 2020, reminding business owners of the news that we announced was coming earlier this week-there will be an alcohol sales ban this upcoming weekend.
The official hours of the ban as stated in the letter are 6:00 PM Saturday, December 19th, to 6:00 PM on Sunday, December 20th. The letter, in Thai, is below: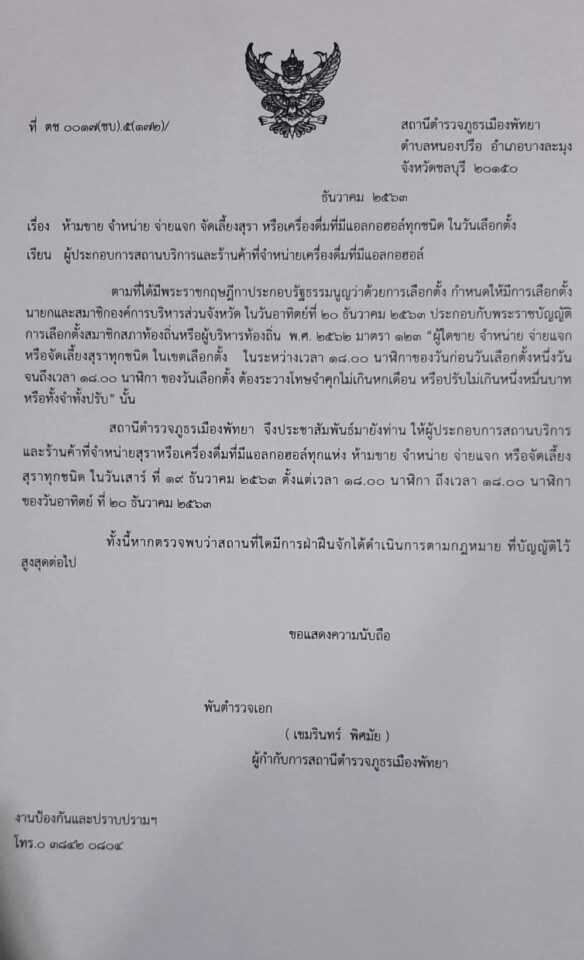 This is for the important occasion of the first local elections in Chonburi since 2014 when a military led coup took over the Thai Government. Under Thai law, regardless if one can vote in the election or not, sales of alcohol are prohibited the evening before an election and the day of during the time polling stations are open. Polls are open from 8:00 AM to 5:00 PM on Sunday, December 20th.
The order makes the sales of alcohol illegal, which means that entertainment venues and bars that rely on alcohol as their main selling point will close during these hours.  The order includes all venues including hotels, convenience stores and supermarkets. Restaurants and sports bars may open during these hours but may not sell alcohol. The consumption of alcohol is not against the law in ones private residence or home, however.
The elections are in every province in Thailand and are for the Provincial Administrative Organization president role, which handles various functions for provinces including overall direction, budget, transportation and many other roles. Municipal elections, however, including for special administrative zones like Pattaya and Bangkok, are not on the agenda this weekend and will take place sometime next year with the exact date not yet set.
Wittaya Khunpluem, the younger brother of Pattaya Mayor Sonthaya Khunpluem, is running for re-election as the president of the Chonburi Provincial Administration Organization, a role he has held for over a decade, but is facing several political challengers, including from the progressive party candidate, Ploylapas "June" Singtothong. We will have the full election results when they are released to the public. You can read more about the details of the election here:
PROGRESSIVE MOVEMENT NOMINATES CHONBURI PRESIDENTIAL CANDIDATE, AIMING TO TAKE ON POWERFUL INCUMBENT IN DECEMBER ELECTIONS