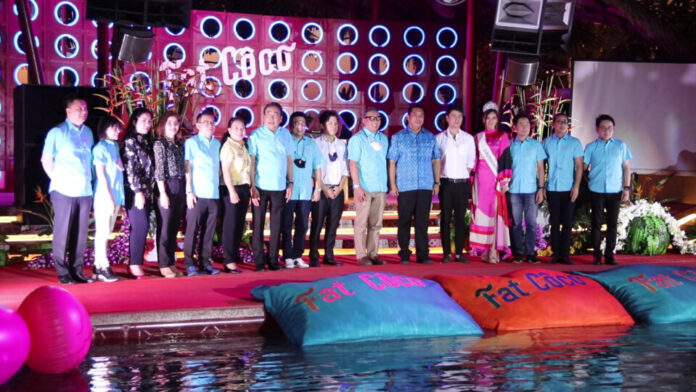 Pattaya, Thailand:
The following is our regular feature in which we cover the top five local stories in the Pattaya area as chosen by our editorial team for our readers over the past week.
This edition covers December 6th-December 13th, 2020.  The stories are in no particular rank of importance but were chosen specifically for our local readers to be able to see "at a glance" what is happening in our area and what they might have missed over the past week. As we publish up to twenty stories (or more!) a day it is important to be able to see what is happening and catch up.
  1. Local elections are coming on December 20th, get ready for an alcohol sales ban
Although our foreign readers cannot vote, they WILL be affected by the upcoming Chonburi elections set for December 20th. Per Thai Law, alcohol sales are banned during an election, which includes the night before. Here are the details:
Local elections are this upcoming weekend in Thailand and a booze sales ban is nearly certain
2.  Pattaya Music Festival a success, here is a special story from the event
We had a lot of coverage of the Pattaya Music Festival but here is a "feelgood" story from the event.
Lead singer of Thai band performs for first time at Pattaya Music Festival 2020 after recent public struggle with depression and going missing
3.  Pattaya has officially kicked off "High Season" with the Thai Tourism Authority
Although due to borders being closed for Covid-19 without a series of hoops, quarantine and paperwork for foreign tourists this year's high season will be different, Pattaya is still focusing heavily on events and attracting domestic tourists. With major events set for both the end of this year and early next, the plan to use events to drive traffic appears to have worked well so far and will continue.
Pattaya officially kicks off domestic tourism "High Season" with Neo Pattaya Winter Tourism event hosted by Thai Tourism Authority
4.  Rotary Club of Pattaya inducts thirty new members
A major event for Pattaya and building a stronger community.
Rotary Club of Pattaya inducts thirty new members in major club expansion
5.  Major refurbishment plan for Naklua
A major plan to remodel and build a traditional fishing village in old town Naklua is coming…
Pattaya authorities to invest about 775 million baht in "Old Town Naklua" tourism development project
That is all for this week, thank you for your support and thank you for reading The Pattaya News.
Facebook Notice for EU! You need to login to view and post FB Comments!