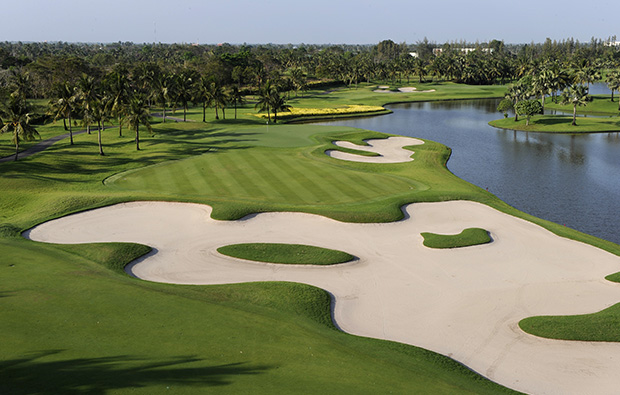 Thailand-
The Thai Cabinet, led by Prime Minister Prayut Chan O'Cha, has officially approved golf course fourteen day alternative state quarantines for Thailand, being published in the Royal Gazette this evening.
This falls on the same day the Thai Cabinet also approved Special Tourist Visa's to be allowed for any country and not just those at "low risk" for Covid-19.
You can read more about that story here:
Thai Cabinet approves and officially announces Special Tourist Visa is now allowed for ALL countries, not just low risk Covid-19 counties
The order to allow golf course quarantine will essentially allow those who wish to pass their quarantine time on the golf course to enter the country. There are, of course, strict rules and regulations for safety with this type of quarantine but this is a significant step forward for those who do not wish to stay in a single room or area for several weeks.
The Royal Gazette, which published the order this evening, describes golf quarantine as follows:
"Golf Quarantine) means the detention of foreign golfers, including followers entering the Kingdom of Thailand for the purpose of exercising by playing golf. (Rounds) and doing health activities along with quarantine by performing activities according to a scheduled service program scheduled in advance by the golf business It is a quarantine, surveillance, prevention and control facility for COVID-19 (COVID-19), along with playing golf (rounds) and doing health activities for a period of time according to the Infectious Disease Situation Management Center. Coronavirus 2019 (FPO) is determined by paying all expenses during the activity according to the specified service list. And detention voluntarily "
One can apply for this type of quarantine through their local embassy or consulate, according to the Thai Cabinet.