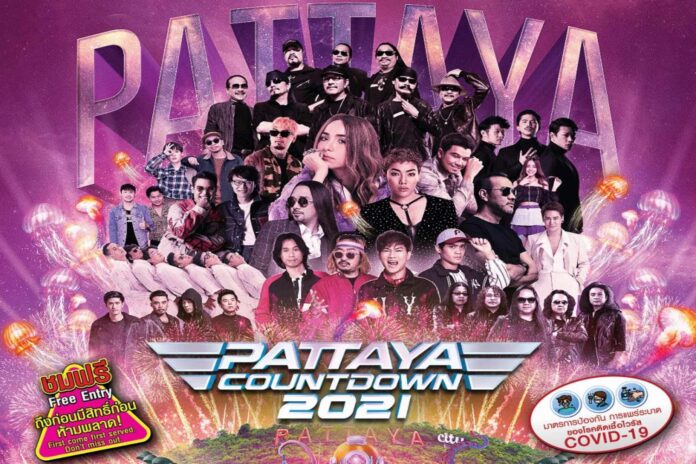 Pattaya, Thailand-
Pattaya, in conjunction with Mono29, is planning for what they are calling their biggest New Years Countdown Festival ever headlined with popular bands, shows, food vendors and attractions.
The CCSA (Center for Covid-19 Situation Administration) approved earlier this week for New Year's Countdown festivals to take place, even as some were nervous due to a cluster of Covid-19 cases found mostly in Northern Thailand and traced from a cluster of mostly Thai women who worked at entertainment venues in Myanmar and snuck over the Thai border against the law.
Pattaya City leaders held a meeting this afternoon around the upcoming countdown festival, making it clear that temperature checkpoints, hand sanitizer and mask wearing would be required at the event and social distancing would be encouraged.
The National Security Council Secretary General Gen Natthapon Nakpanich, the Director of the Center for COVID-19 Situation Administration, announced earlier this week that events such as New Year Countdown's and concerts could still be held to safely encourage domestic tourism. The Thai Ministry of Public Health has been reassuring the public over the past several days that there is no danger of a widespread outbreak and the cases found so far were under control with no super spreader incidents or signs of wide spread infections.