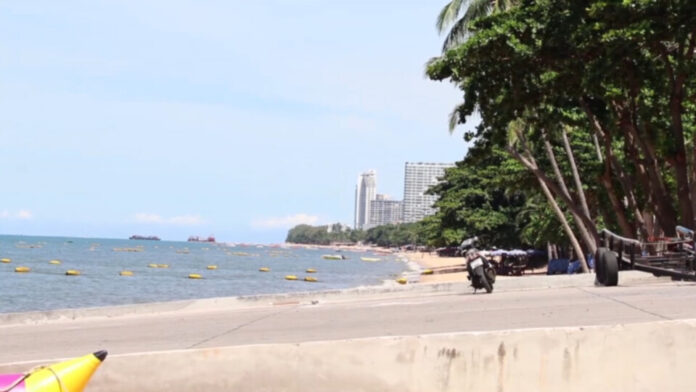 Bangkok, Thailand-
The Ministry of Foreign Affairs in Bangkok is proposing extending the current Tourist Visa extension from 30 days to 45 days which would cover the quarantine period that is currently required for all foreign visitors.
This is referring to the sixty day Tourist Visa (TR), which allows an extension to a total of 90 days. If approved, the extension would be allowed for up to 105 days.  The tourist visa can be applied for currently from a variety of countries, including the US, UK and Russia, even if one comes from a high risk country. However, one must apply through their local embassy or consulate, go through a fourteen day quarantine at their expense at an alternative state quarantine, perform several Covid-19 tests, have mandatory Covid-19 insurance for at least 100,000 USD, a fit to fly certificate, locate a flight which can be difficult in some areas and several other requirements and paperwork.
However, despite the paperwork, officials say many people are taking advantage of the program, especially those wishing to flee harsh winters, lockdowns and Covid-19 restrictions and measures in their home countries. The Pattaya News notes we have interviewed and met an increasing number of foreigners in Pattaya over the past several weeks that state they have gone through the process. The process is obviously not intended for a one or two week tourist or those on a strict budget but does allow those with the ability and funds to return to do so.
The tourist visa when it was launched originally required a major financial requirement but that has been dropped as authorities say they are trying to make the process easier, but still safe. Thailand has also now created several "one stop shop" English websites devoted to the alternative state quarantine process and how to go through it that have made the process easier, according to Thai officials.
Some more details about the Tourist Visa can be found here:
Financial requirement of 500,000 Thai Baht for six months reportedly dropped for sixty day Thailand single entry tourist visa
Thailand officials with the Department of Consular Affairs stated that Thailand is currently capable of welcoming 1,000 arrivals a day based on capacity levels at airports and quarantine hotels, in which 15,000 rooms are available in Bangkok. This number includes not only tourists on a tourist visa but also work permit holders, married foreigners, repatriated Thai's and other groups.
Thailand has welcomed back a total of 45,000 international arrivals since the international arrival ban was lifted several months ago, at an average of 10,000 people a month, but with a larger number of alternative state quarantines, drop of strict financial requirements and allowance of more countries on the tourist visa program this number is expected to increase.
A large number of arrivals on the tourist visa, according to officials, are coming from Japan, Russia, Germany, the US and parts of the UK, with many stating the reasoning to escape harsh closures and lockdowns in those countries.
The Ministry of Foreign Affairs has set a goal of 20,000 arrivals a month for the entire country, which includes tourists, work permit holders and all other categories from overseas that go through the embassy and consulate process.
The Pattaya News notes that while this number is a significant increase from prior numbers as capacity increases at quarantine hotels and requirements slightly relax that Pattaya previously welcomed 20,000-30,000 foreign visitors to Pattaya ALONE daily, at just below ten million visitors in 2019 and was the 19th most visited city in the world.